Looking for a contractor to build a beautiful, elevated accessory dwelling unit (ADU) in line with local regulations in Pasadena, California, a homeowner reached out to general contractor Josh Temple of Temple Productions.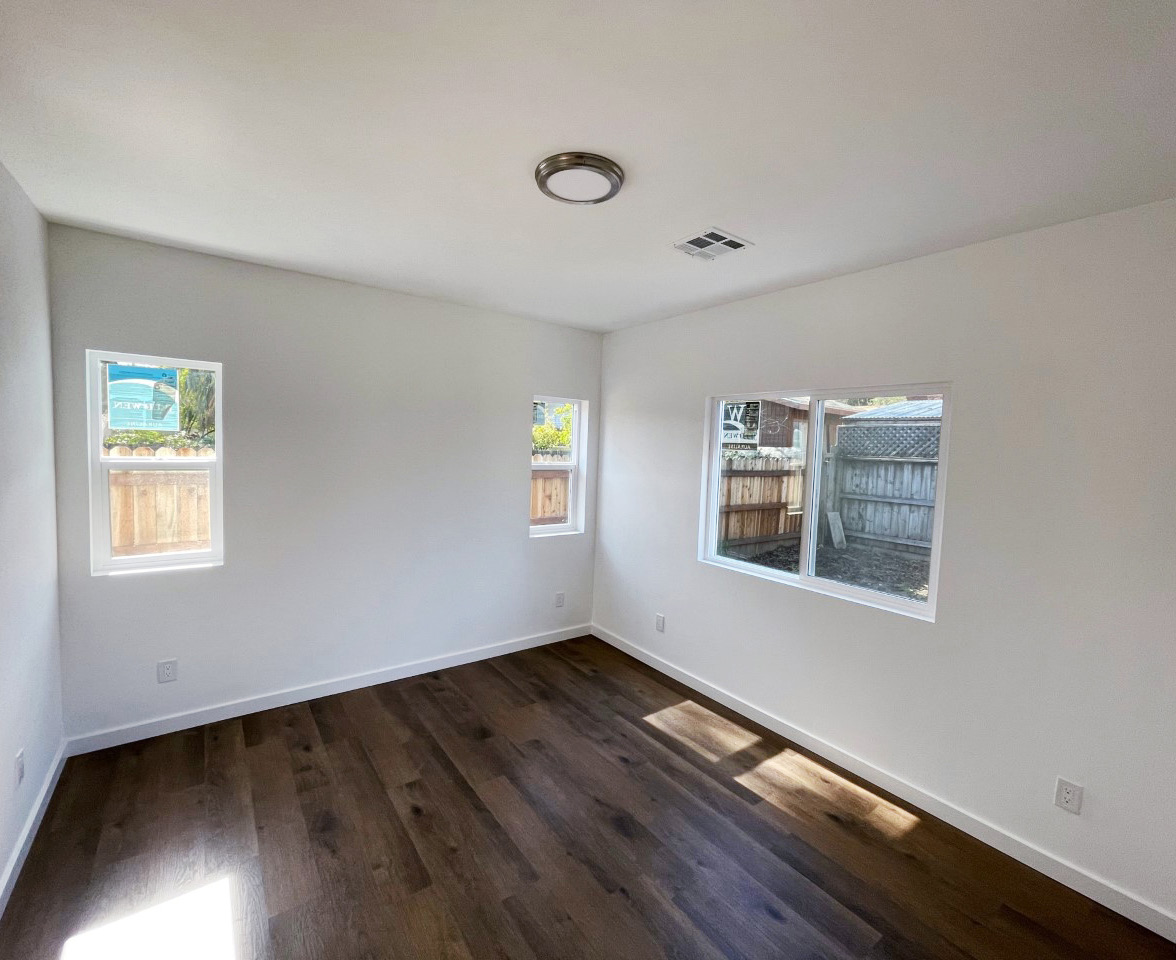 An ADU is a smaller, secondary house or apartment that's built on the same building lot of a primary home. Depending on the location, regulations regarding the construction of an ADU vary, meaning the building could be a space within the primary dwelling, an attached addition, or a detached structure.
ADU's are on the rise, and according to Temple, "we're doing a lot of ADUs…some people want a parent or in-law to live with them because retirement homes are so expensive." Temple also commented that some homeowners may want additional space for a growing family or staff mentioning that "ADUs are a great solution to all these situations and more."
These tiny homes are making a big impact in residential architecture across the board, not just in California. According to a Freddie Mac study, the number of first-time listings of ADUs grew from around 6,000 units per month to an average of 13,000 units in the last 10 or so years. ADUs are especially popular in metropolitan and high-cost-of-living areas – where square footage and affordable housing are often hard to find.
I've been using JELD-WEN's LaCantina luxury patio doors for years and they were one of my go-tos for windows too, so I knew JELD-WEN and I knew I could count on them

Josh Temple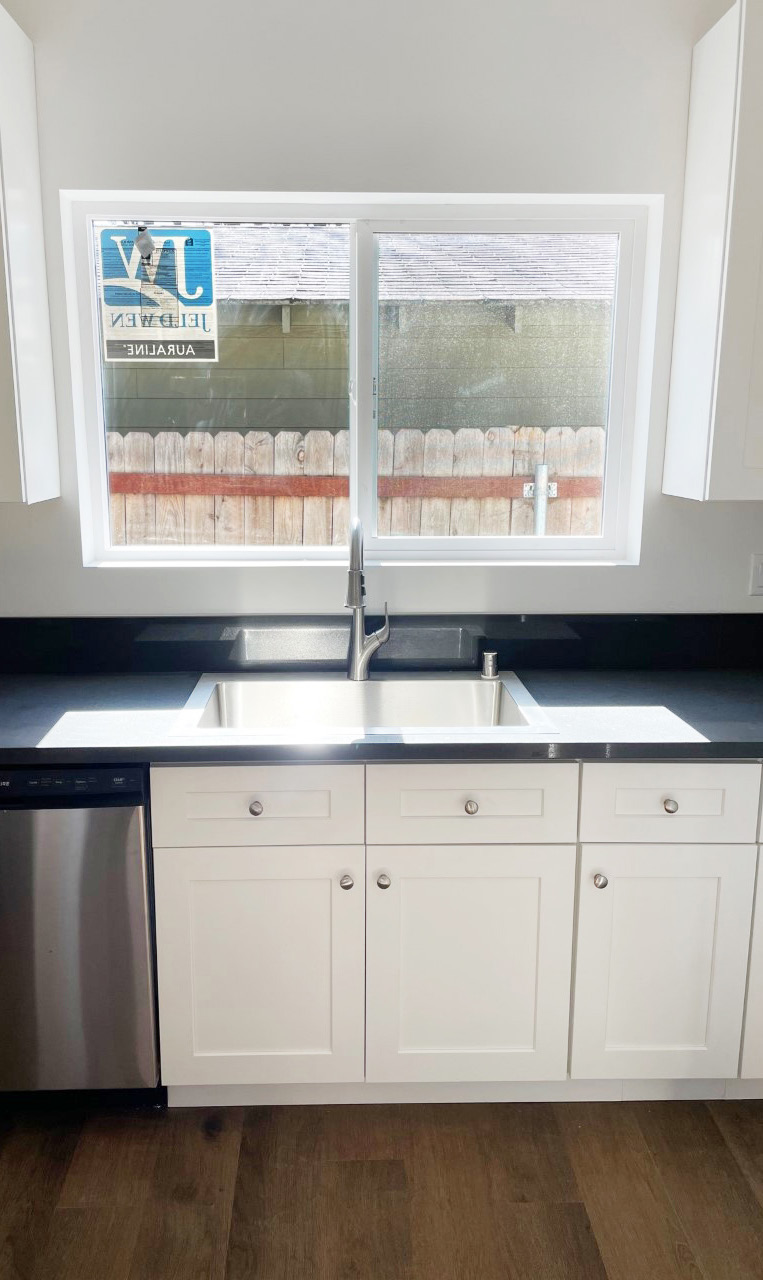 Although Temple and his team were familiar with ADUs, this particular project had several challenges. The homeowner planned to leverage this unique addition as a rental unit, creating a source of passive income. Pushing for a tight timeline to get up and running, the homeowner was looking for a solution that kept maintenance and costs low.
The ADUs proposed location also had issues. Eclipsed by the main property and garage as well as a neighbors residence, the location was encapsulated by buildings and trees – making it a dark spot in a town where everyone wants to enjoy the sunshine as much as possible.
The solution? JELD-WEN's Auraline® True Composite windows and patio doors.
How Auraline® True Composite Windows Elevated This ADU
"I've been using JELD-WEN's LaCantina luxury patio doors for years and they were one of my go-tos for windows too, so I knew JELD-WEN and I knew I could count on them," said Temple. "At the same time, I was excited to have a new choice for windows. For decades, options have been vinyl or wood, and that's it. So when I heard about Auraline, I jumped at the chance to try something else."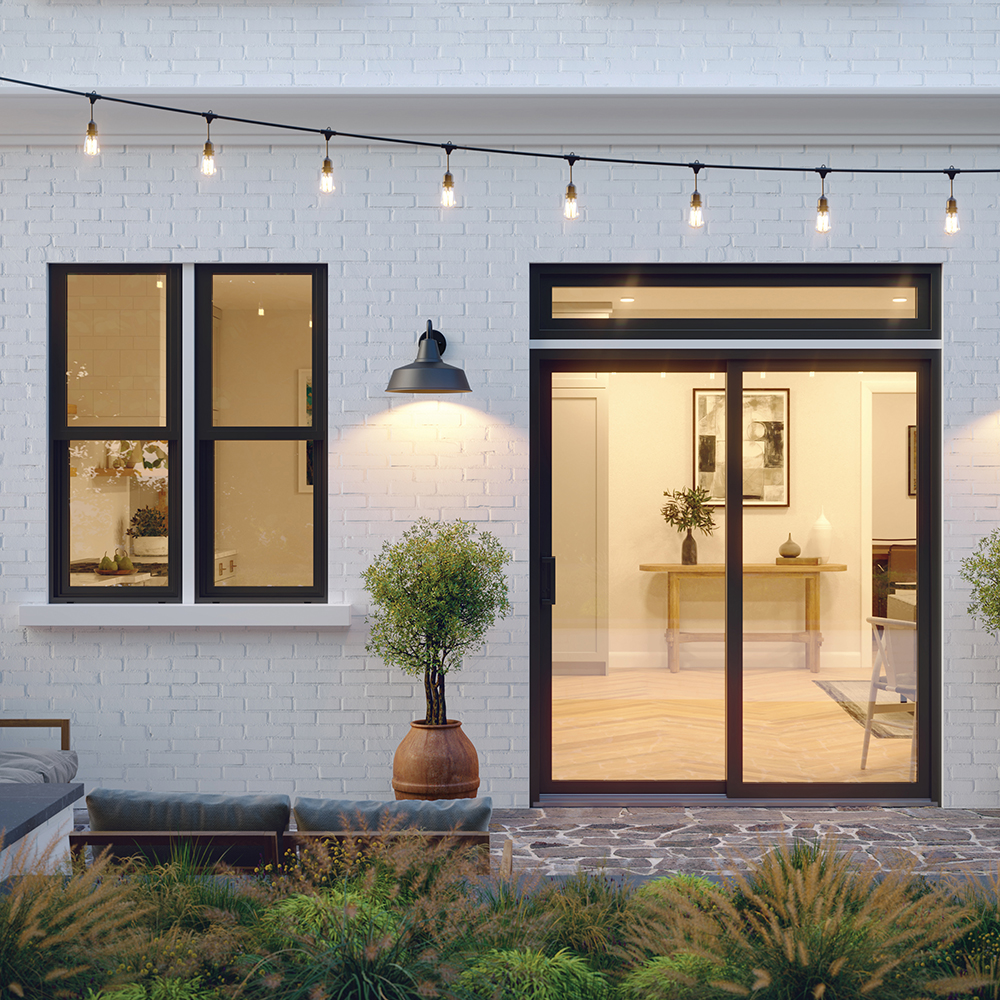 Auraline® windows and patio doors fill the gap in the building industry – delivering a high-quality and budget-friendly alternative to vinyl and wood windows and patio doors. JELD-WEN's proprietary composite material is a blend of wood fiber, synthetic polymer, and a co-extruded color layer that applies proven composite decking technology to windows and patio doors.
Temple installed seven single-hung windows and two sliding windows in white to brighten the ADU on both the inside and outside. These windows delivered on both aesthetics and upkeep, "Auraline has the best properties of vinyl and wood, and looks great," said Temple.
To deliver long-lasting results, The Auraline® manufacturing process fully bonds the material to its color, so no painting is required. This process also makes the surface scratch-resistant and impervious to fading, flaking, or peeling. These windows are outfitted with slimmer sightlines, allowing for 28% more visible glass than competitor products. Slimmer sightlines with more glass means more natural light, bigger views, and plenty of opportunities to enjoy the California sun indoors.
When commenting on the installation process, Temple said, "I was able to put most of them in by myself. They're light, but they don't wobble or flop around, so you can just pick them up and put them in. As a contractor, and as an installer, it's a really nice gift when you can get a job done by yourself."
In addition to easy installation, ample natural light, and clean aesthetics, these windows are two times more rigid than vinyl and backed by a 10-Year Limited Warranty for peace of mind.
The Final Results Exceeded Expectations
Work on the ADU was completed in November 2022. The finished freestanding 800 square feet structure includes a functioning kitchen, a three-piece bathroom, and a lofted bedroom with a full-size bed. The homeowner was thrilled with the results and intends to start renting as soon as possible.
"Every project has its own special parameters. Nothing's ever one-size-fits-all. That's why it's so great to finally have another choice for windows and patio doors," said Temple.
With the widest range of windows and doors in the industry, JELD-WEN ensures there's no limit to what you can design. JELD-WEN identifies gaps in the market and develops innovative products like Auraline® windows and patio doors to help builders turn dreams into dream homes. Discover everything Auraline® True Composite has to offer here.