Experience the beauty of wood with durability that surpasses vinyl with this next-generation composite technology
As a builder, you always have your eyes open for new insights or products that can make your job easier and your client happier. Because you know that if you're not constantly looking for ways to up your game, you risk losing out to the company that is.
But one of the consistently aggravating realities is that if you're going to start using a new product, you want to know that it will deliver for you in more than just one way. For example, choosing windows and patio doors is too often an exercise in compromise. If you want performance, that can impact cost. If you want natural beauty, you may give up durability. Need low maintenance? That can affect the material choice or design. Typically, you must give something to get something.
At JELD-WEN, we developed our Auraline® True Composite windows and patio doors to offer builders and homeowners a new choice: the long-awaited alternative to wood and vinyl that delivers the best of both worlds. What does that look like in practical terms?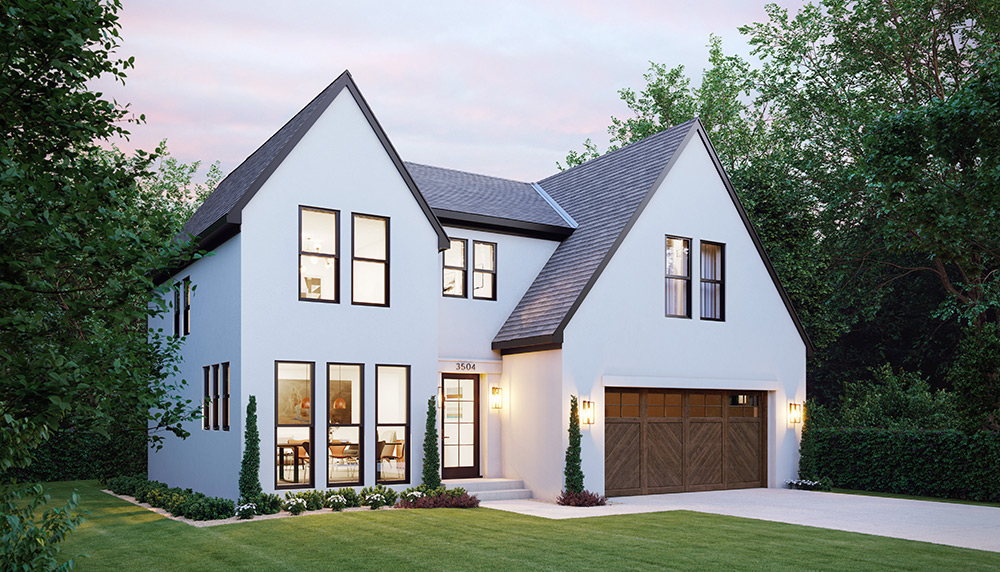 A breakthrough, no-compromise composite
To start, let's talk about composites. A true composite blends a structural fiber, such as reclaimed wood fiber, with synthetic polymers and a color coating. This allows the creation of a highly durable material that looks like wood but requires no painting and little maintenance. Auraline True Composite is also twice as rigid as vinyl, installs cleanly, and resists warping or sagging over time. That durability is a huge lure for homeowners.
Auraline's next-generation composite products offer slimmer sight lines, architecturally correct design, and co-extruded pigment. The last item means that you can rely on the product to age beautifully with fade- and scratch-resistant color.
The combination of wood fiber and polymer allows Auraline to offer both brawn and beauty, flexibility and rigidity, and aesthetics and longevity. Auraline fills the gap in your product offering (between laminated vinyl and clad wood), blending so much of what we love about wood windows — but with strength and durability that surpasses vinyl.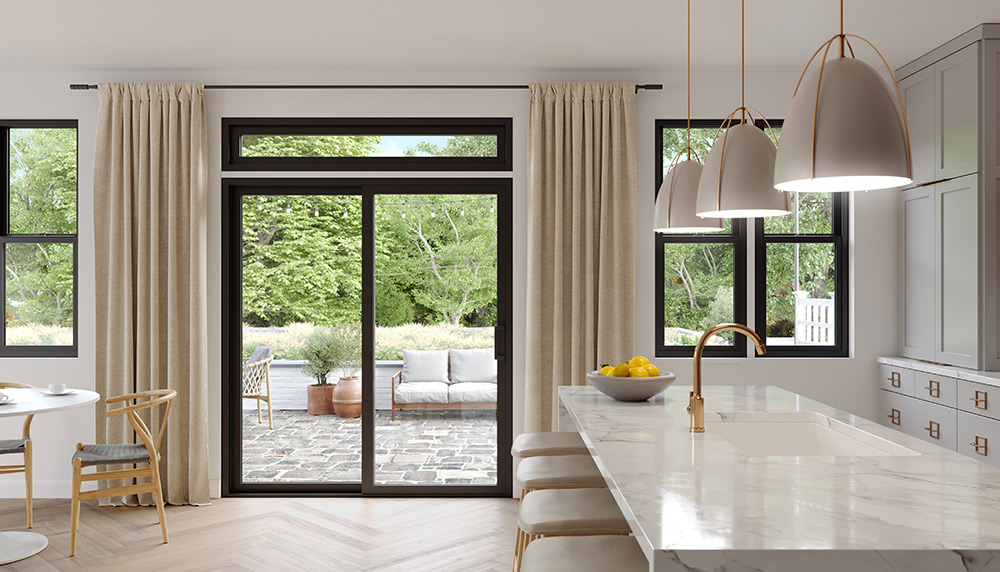 Taking a closer look
Auraline True Composite windows and patio doors draw on proven technology already being used in industry-leading composite decking, meaning they're ready for the demands of virtually any kind of climate.
Find the perfect style
Innovation really only matters if it comes with options. Your projects are not one-size-fits-all efforts. Auraline True Composite products will be available in a range of operating types from single-hung to casement, awning to direct set to meet a variety of needs. Your customers are sure to find one that matches their design, conditions, and climate.
Add the hardware and finish
The hardware offered as part of the Auraline product line is designed to enhance the look and style of the windows and patio doors while also promoting easy operation. In addition, these products offer co-extruded, fully bonded color that is built in and matches. That means you can count on lasting, low-maintenance beauty and no painting.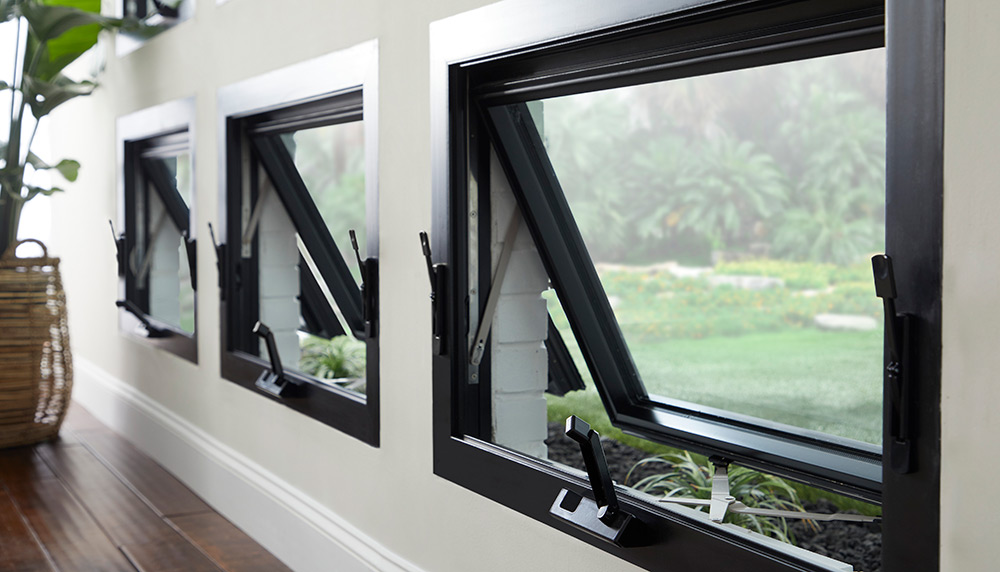 Get more glass
Auraline True Composite products deliver more visible glass thanks to slimmer sight lines. The expansive glass panels maximize natural light and bring more of the outdoors in. You can also pick from screen options designed to address issues related to local insects, climate, or sun exposure.
Up the energy efficiency
The standard Auraline glass package delivers 38% more efficiency than a basic glass package.
Choose from a handful of Low-E performance options. Whether choosing an insulating glass or an interior coating, Low-E helps ensure homes remain energy efficient and comfortable.
Choose the right lite
Add architectural interest to your Auraline windows with decorative options, including simulated divided lites (SDL) for an authentic look or maintenance-free grilles between the glass (GBG).
Blending beauty and performance
With the new JELD-WEN Auraline True Composite windows and patio doors, you have an ace in the hole, a product that can satisfy a host of competing goals, from more glass to less maintenance. Whether you're working on a new build, replacement, or remodel, Auraline can also be paired with most exterior and interior doors, fitting seamlessly into a harmonious whole home design.