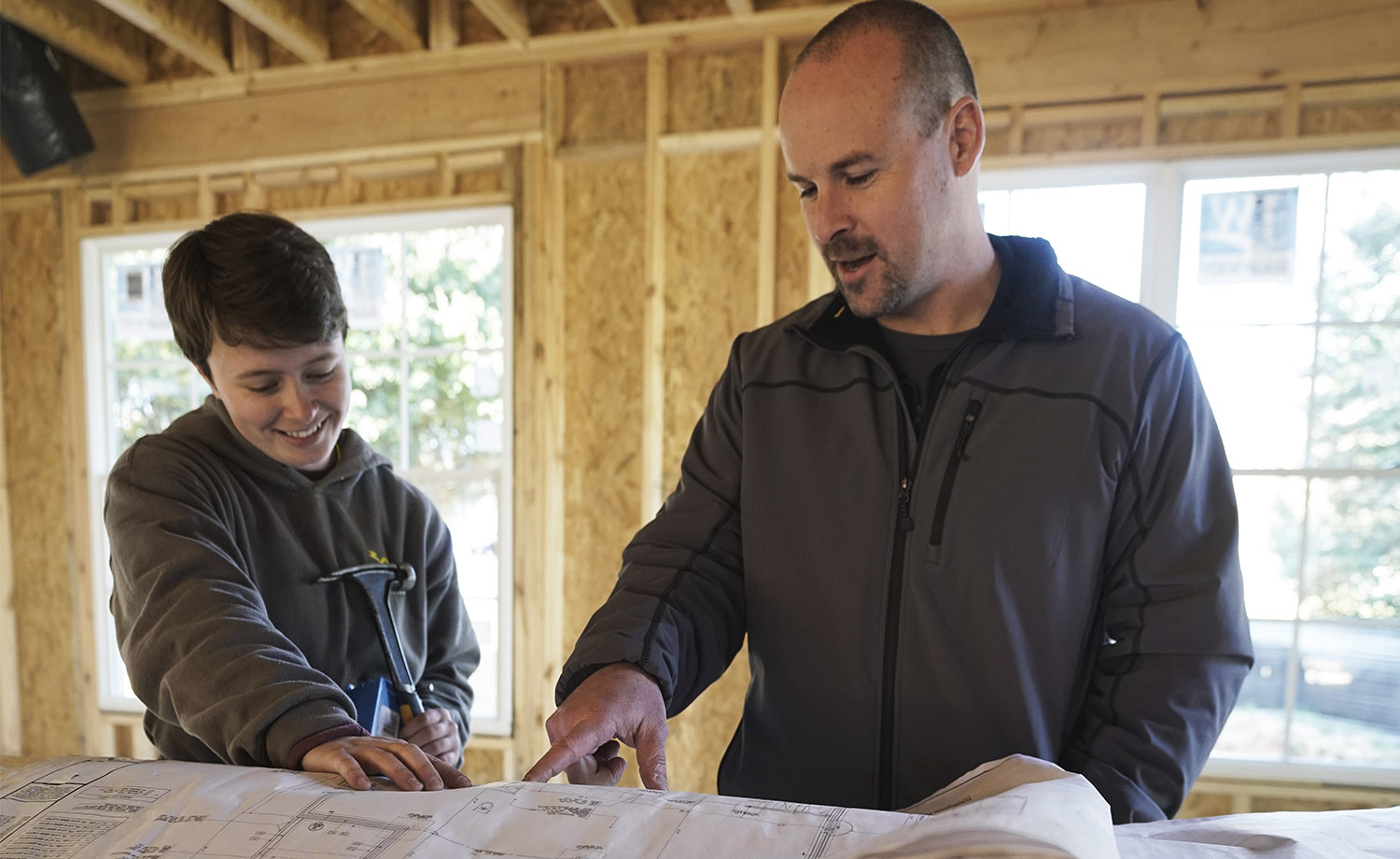 When the only certainty is change
Meet Jonathan Smith
Jonathan Smith knows all about tough times. After all, he started his custom homebuilding business in 2007—not a great time for a start-up. "I was able to work through it with decks and small additions," says the Brush Arbor Homes owner.
He emerged intact and now stands as a top high-end homebuilder in the fast-growing Northern Virginia suburbs outside Washington, D.C. How does he cope with today's challenges?
He tries to take each pivot in stride. He knows it's a shakedown period for everyone. "The timeline for projects has lengthened, especially on the finish end where the walls are in and there's not much open air. We do one trade at a time. Even then, we tell the subs to spread out within the house. We spent a good bit of money on masks. Each of my project managers hands out masks to the guys on-site with instructions to wear them. They do, for the most part," he reports.
Virtual Inspections
He's seen improvisation throughout all links of the building chain, including inspections and permits.
"Local counties have been forced to transition to all-electronic permitting and plan submission, which was overdue anyway," he explains. "Inspections are now generally by FaceTime. They'll say, 'Let's inspect the trusses' and you'll show them a couple of truss numbers. Our guys show them insulation and stuff like that. Other times the finals is based on trust, like 'Is the hot water hot when you test it?' They know us from back to '09 and '10, longer than a lot of the companies around here."
New Hire
Smith has doubled down on Brush Arbor Homes' future by hiring. The new employee addresses a worrisome gap in his company's development strategy—marketing.
We view social media marketing as a chance to compete for jobs we may not be aware of.
"I'm not a social media guy," Smith confesses. "Up to now, the marketing was basically me. Our new marketing hire does a lot of Instagram stuff and takes videos of me talking about the business. I'm not used to it, but I know it has to be done. These days you can't depend on just your reputation. You need to mix social media style with substance.
"We view social media marketing as a chance to compete for jobs we may not be aware of. We normally don't take on remodeling additions. We will in the right situation, and now is the right situation," Smith says.
Supplier Trust
No builder can advance without trusted suppliers. Smith cuts his partners plenty of slack, knowing they face the same uncertainty as his company does, at least for the near-term.
"Most of our suppliers say double the lead time on materials. Our cabinet supplier is a small company out of Minnesota, and they shut down 50 percent of their workforce. That was already at five to six weeks. You just have to plan better," he says.
Special Shout-Out
He does single out one supplier by name for special mention: "At the end of the day, I want a company that stands behind their product just like we do. I want backup service and support when needed. I don't want to be nickel and dimed. That's why we use JELD-WEN.
"We use JELD-WEN windows on every house unless an architect specifies another manufacturer. Even then, they often ask us who we prefer and they switch to JELD-WEN. We use JELD-WEN W-2500™ and Siteline® Series windows mostly and their large quad sliding doors on pretty much every house," he explains.
The road ahead isn't always clear. It's good to know he has new and old friends cheering him on. "There's a local custom builder council," Smith recounts. "We have a good relationship with all the big players. I'll talk to three or four of them at different times. We talk about the small business loans and what they're seeing and doing.
"When times are tough, we band together and help each other."