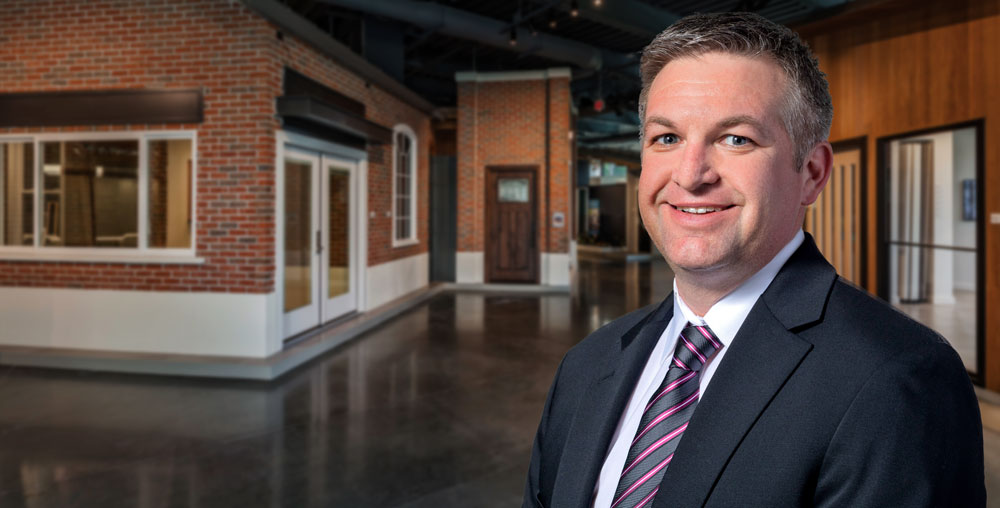 When the only certainty is change
Meet Rob Wollemann
Have you or a family member experienced telemedicine yet? 
It's standard operating procedure for most physicians these days. The contactless, smartphone-powered idea hasn't gone unnoticed by building product manufacturers. Pandemic-proof field support is the big idea behind JELD-WEN's new OnSite app. Think of it as telemedicine for windows and doors. The app can help shave days, even weeks off thorny window and door installation issues, helping accelerate closings even during a pandemic.  
The app works like this: When a service contractor, like a door or window installer, faces an issue that may result in a warranty claim, a link is texted to the contractor's smartphone. The link opens the OnSite app. The app allows an expert JELD-WEN service technician to use the contractor's smartphone camera to virtually inspect the product issue in real time, such as zooming in or out for a better view. The app does not allow the tech to access any stored data on the smartphone.  
Virtual Interactions 
The app also supports visual aids, like drawing arrows and circles on the screen to better pinpoint critical locations for the contractor. The OnSite session can also be recorded and played back as a handy training aid. 
There's no extra cost to the contractor for this practical, high-touch service. The nation's two leading building material retailers are now testing it out along with several homebuilders. 
JELD-WEN Exclusive 
Rob Wollemann, director of customer care for JELD-WEN, is optimistic OnSite will check all the boxes and gain wide acceptance across the contractor community. "Our techs basically do two types of work," Wollemann says. "They inspect and make actual repairs. Before OnSite, it might take two weeks for a tech to show up, determine what needs to happen, order the replacement part, and come back to make the repair. Our goal is to streamline the process and eliminate the inspection step entirely."  
This logistical shortcut has obvious value during a pandemic when lockdown orders may prohibit JELD-WEN techs from visiting a jobsite. It also represents an obvious benefit to an industry struggling with a skilled worker shortage. OnSite could serve as a speedy, trusted backstop for installation contractors new to window or door installation. Many dealers also like the idea of product manufacturers doing more to support their pro customers. 
Accelerated Timing 
"Three years ago, I was in the process of moving from Oregon to Chicago. The moving company suggested I get out my smartphone and walk the camera through my home—'We can do this remotely,' they told me. I had my quote in a couple hours. I never forgot that efficiency and speed," Wollemann says. 
In a bit of magical timing, Wollemann teamed with the developer behind OnSite in the fall of 2019. "We imagined we'd use 2020 to methodically test and tweak the app with a release planned for later in the year," Wollemann says. Enter the pandemic. Wollemann says the new normal has accelerated adoption, in much the same way telemedicine is now accepted in American households.  
Turning Point 
Early results suggest this may be an inflection point for virtual field support. "One builder had to replace some window sash and couldn't close the home until the parts were replaced. We weren't authorized to do the work because of COVID-19. We used OnSite to virtually assist installation," he says. 
For homebuilders, the promise of OnSite signals a logical progression in existing technology, freeing contractors from the frustrations of lengthy waits or risky contact. It's telemedicine for your windows and doors.