JELD-WEN® EpicVue ® contemporary clad wood windows focus on clean lines, sleek profiles and expansive views.
Whether you're specifying windows for a new home build or considering replacing them as part of a remodel, today's wood windows include option-rich, high-quality solutions that elevate a project, in a range of prices that fit most construction budgets. They're also built to last, thanks to innovation that puts the brakes on damage from rot, water saturation, and termites.
What makes wood windows so in demand?
Authenticity. There's a unique heft and thickness and a solid feel that you only get from real wood windows. For many people, wood is the only kind of window they want in their home. While vinyl can approximate the size and fiberglass the appearance of wood, there's something viscerally satisfying in opening and closing a true wood window.
The warmth of natural or lightly stained wood. Real wood has character: one-of-a-kind grain patterns, knots, and color variations. While wood can be stained any number of colors — from rich, dark browns to trend-savvy artisan hues — the warm appearance of natural or lightly enhanced wood continues to be a frequent choice for most homes. It shows up in nearly every architectural style, in everything from furniture and décor to floors and accent walls, and especially in doors and windows. Homeowners love the look and feel of real wood.
Historical accuracy. Authentic wood windows are sometimes required in historic preservation building codes for significant homes or buildings or for homes located in historic districts. If the original wood windows can no longer be repaired, any replacements must also be constructed from wood. Thankfully, this is easier than ever to achieve, as wood windows have evolved to be versatile in design and size, more energy efficient, and available at a wide array of price points.
What about longevity?
A common concern about specifying wood windows for home builds and remodels is longevity. Yesterday's wood windows often fell prey in short time to the elements – sun damage, water saturation, wood rot, or termites. The exteriors required regular scraping and repainting. For some homeowners, it made sense to choose vinyl windows in order to avoid wood's reputation for vulnerability and high maintenance.
That is, until innovation and improvement caught up with wood windows. In the late 1990s, experts at JELD-WEN invented a way to infuse wood from surface to core with a water-based solvent that consistently repelled termites and resisted rot and water damage. This process, known as AuraLast®, was applied to wood before the wood was used to manufacture windows, so that every wood component — from frame to sash to sill — would be infused throughout with this protective solvent.
Every wood window and patio door manufactured by JELD-WEN today offers AuraLast® pine construction throughout, or includes AuraLast pine components as a foundation beneath parts made from other wood species. Every window component infused with AuraLast is backed by a Limited Lifetime Warranty for residential use. The wood windows and patio doors as a whole are covered by a 20-year limited warranty.
Another case for longevity: Longer-lasting, fade-resistant exterior color via aluminum cladding. Rather than opting to repaint a wood exterior, many homeowners now choose wood windows and patio doors with exterior aluminum cladding that adds rich color, offers a neat, streamlined look, and makes maintenance easy. JELD-WEN's exterior cladding selection differs by product line but includes up to 25 or more colors, curated to match top home color trends. Depending on which finish is used, some of our exterior aluminum cladding is backed by a 30-year limited warranty against fading.
(Find all JELD-WEN product warranties here.)
Today, there's a wood window series for nearly every build or remodel budget, putting real wood within reach for most projects.
For homes that need high-performance wood windows that appear consistent across a broader range of operating types, with versatile design choices that look amazing in homes from traditional to modern, JELD-WEN® Siteline® wood windows and patio doors meet a wide range of design requirements and homeowner preferences.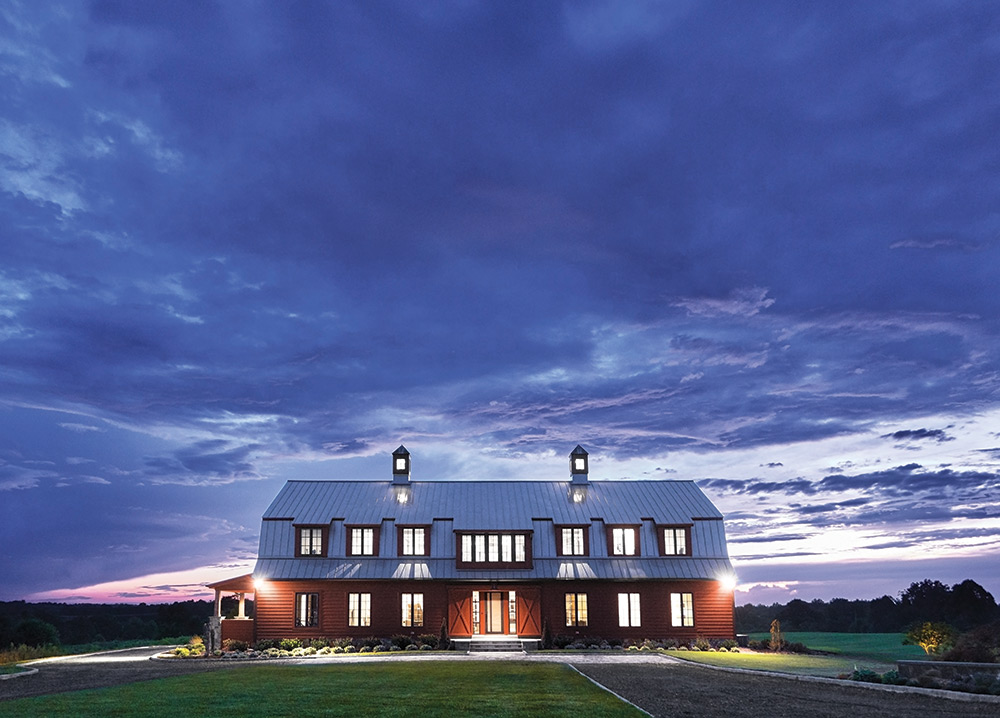 Siteline is a large suite — 17 window operating types, more than 16 patio door and wall system configurations — all with energy-efficient glass standard, all available with the same profile so they look consistent across the entire home. There are so many individual standouts in this product line, it could be another article. For the sake of space, we'll point out three: the classic double-hung window, with snap-in liners that conceal the jambs, so you get a uniform appearance inside and out; the Low-Friction Glider® patio door, featuring glass panels up to 7' wide and 10' tall that move with minimal effort; and the Multi-Slide door system, which can create openings up to 57' wide in its largest configuration.
What if you need wood windows with high-end, one-of-a-kind specs, or unusual shapes or sizes? Enter JELD-WEN's Custom™ Wood line. While it offers plenty of classic operating types, Custom Wood's aesthetic choices are next-level: custom interior wood grille patterns, decorative exterior metal grilles, performance and privacy glass, anodized copper cladding (in additional to 25+ standard cladding colors), plus custom color capabilities.
But Custom Wood windows are not limited to classic operating types. Think bold shapes and big sizes. Think decorative glass crafted to artistic excellence based on a pattern the homeowners drew on a napkin. The customization capabilities with this line are nothing short of impressive.
Find the right wood windows for your project
If you're thinking about JELD-WEN® wood windows for your home build or remodel, check them out ahead of time at a local dealer. We are dedicated to manufacturing wood windows that builders are proud to include in their homes, and that homeowners enjoy every day, in all seasons.
Learn more about JELD-WEN wood windows and patio doors here.
Need help with an upcoming project? Get in touch with a JELD-WEN representative here.