See which of the many JELD-WEN styles is right for your project.
Get inspired by exploring the wide range of styles offered by JELD-WEN. 
Homeowners have spent a great deal more time in their homes than perhaps was their usual practice prior to the pandemic. As they've reconnected with their homes, the added time inside helped them see their interiors in new ways, inspiring them to undertake changes aimed at making their homes more attractive and more functional.
In addition to rethinking familiar features like windows, paint, and furnishings, homeowners are also considering some entirely new design opportunities in their homes. Foremost among them might just be the most overlooked interior element of all: the interior door. Long ignored as wholly utilitarian, the interior door is increasingly considered a great canvas for expressing one's personality and style. This is especially true when you consider the average home boasts some 14 interior doors.
JELD-WEN has always believed that there's no reason that your interior doors should be average. That's why we offer so many styles, from glass panel and all panel to bifold and louver-style doors — all delivering superior functionality.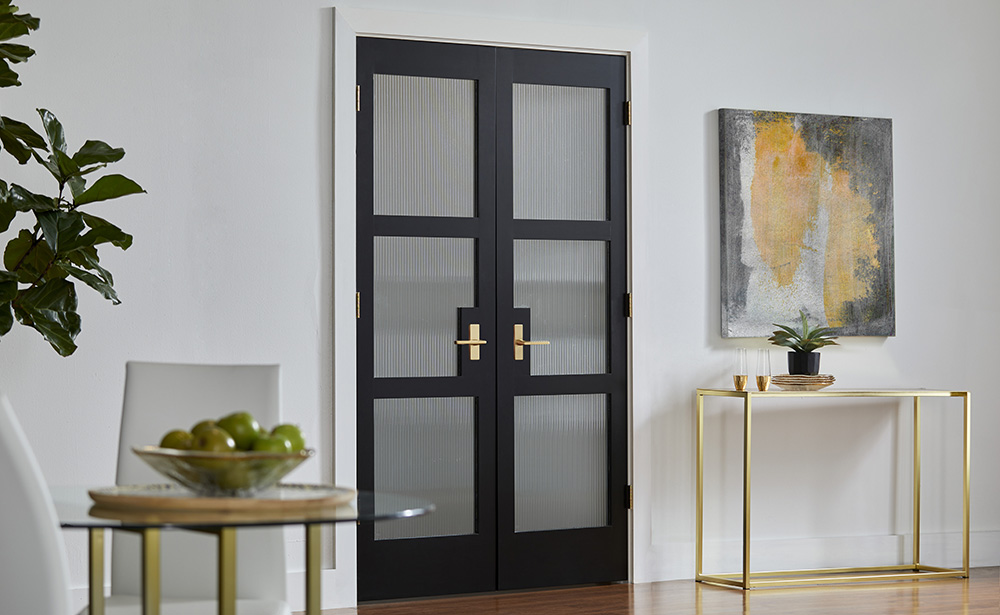 "With a lot of new construction, people don't have a say-so on the doors. What we're doing is giving people options," says Dalvin Green, director for national accounts at JELD-WEN.
JELD-WEN interior doors come in four design styles to match the unique design vision of today's homeowner: Farmhouse, Simply Modern, Updated Traditional, and Coastal. Because JELD-WEN offers windows and exterior doors in the same styles, consumers can more easily create a cohesive look for their home — inside and out.
"There's a whole lot more there than the typical panel door you see in every home," says Lindsay Tinnell, product marketing manager at JELD-WEN.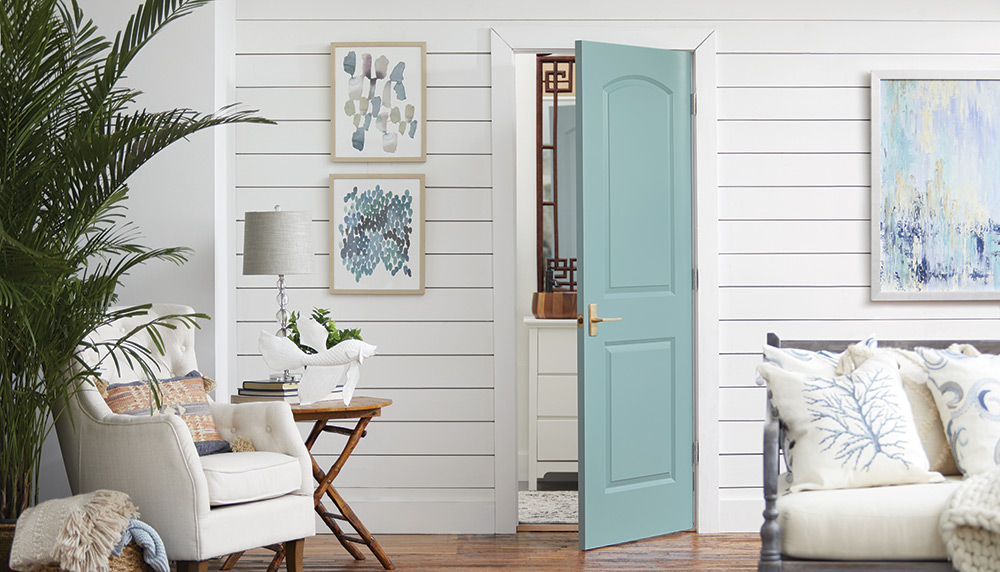 Maybe the aim is to achieve that popular minimalist aesthetic, in which case homeowners and builders can turn to JELD-WEN's stile and rail Shaker doors. If it's a light and cool coastal vibe that you're after, the two-panel Caiman could be just the thing. Or fit into a modern, traditional, or farmhouse aesthetic with the versatile three-panel Craftsman™
Note that white isn't the only option either. Door shoppers can pick from over 20 colors, ranging from the timeless classics to the latest trends. JELD-WEN has also paid careful attention to the hardware, offering door handles in a variety of shapes and finishes, with hinges that match.
As people rethink the role of the interior door, they're starting to acknowledge that the doors don't even have to be the same throughout the house. "With a single-door replacement, there's an opportunity to be creative and make a statement," Tinnell says.
Perhaps that's a kitchen door that looks like any other door on one side while the other side has a blackboard finish for notes and kids' drawings. Or the door leading to the sunroom could have a matte black frame and glass panels to match the room's JELD-WEN windows.
"We're selling doors that are talking points," Green says.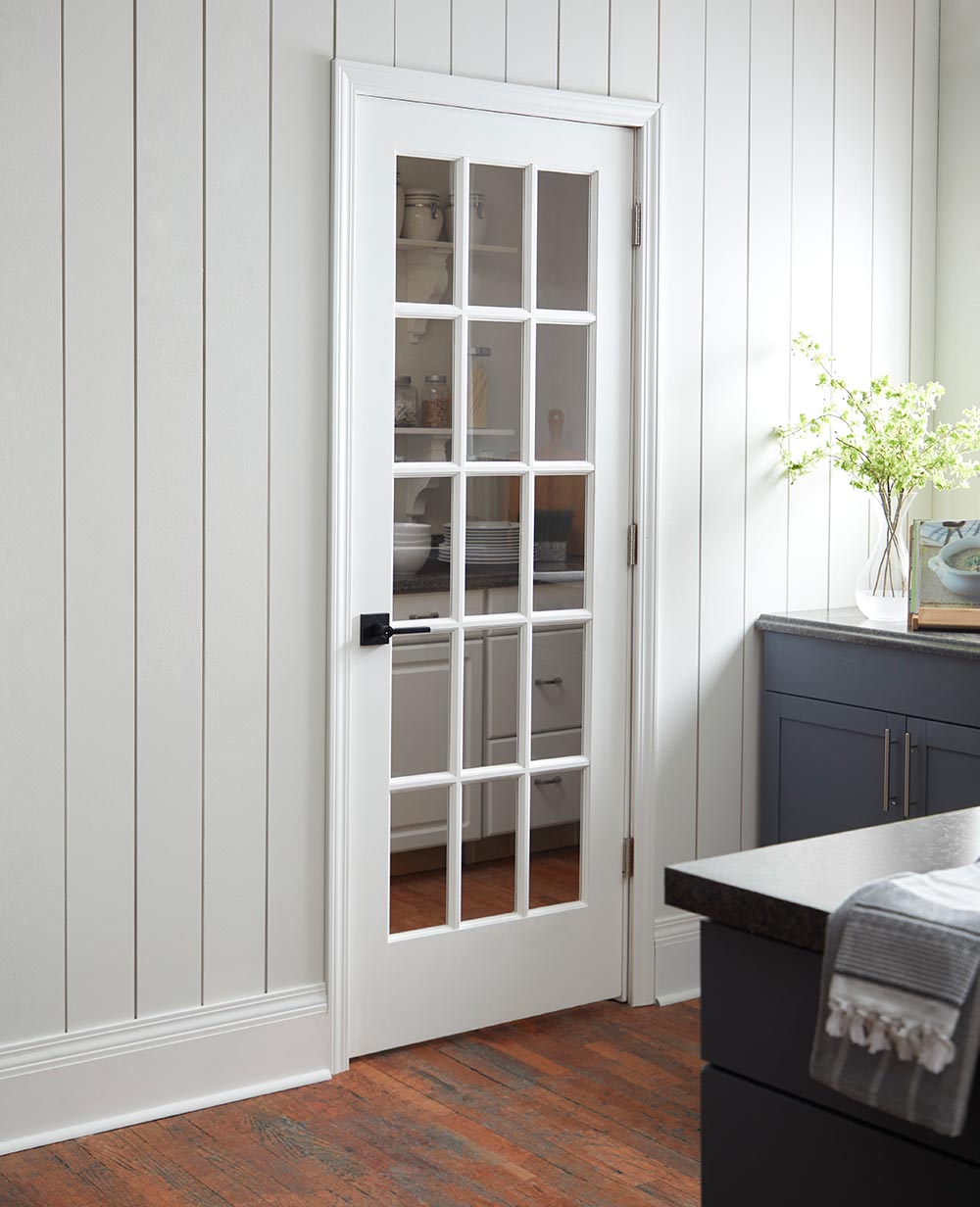 In addition to looking good, JELD-WEN doors always perform well. With a pocket, folding, or sliding door, an open-plan area can easily turn into broken-plan living. So you get distinct zones without giving up that spacious atmosphere. The right door can also support the most common purpose of that room. Think solid-core doors for the home office that requires quiet for video calls or a glass-paneled option for an interior bedroom that could benefit from more light.
All of JELD-WEN's interior doors are durable, easy to clean, and built with a core that prevents sound transmission. The core can be upgraded to ProCore® to achieve even better sound control as well as better protection against fires.
Interior doors help complete a home's look the way a frame finishes a painting. You might not realize just how big a difference they make until you see them in place.