Inclusivity is becoming increasingly important in both social and executive environments. This concept also extends into the building community since designing and constructing an inclusive structure requires a different approach. But what does inclusive design actually mean?
Inclusive design, also known as universal design, refers to the process of creating a building that can be accessed by all individuals, regardless of age or disability.
In other words, every space within the property is easy to access, it doesn't include any design elements that could inhibit how an individual moves throughout the space, and it ensures that everyone can engage with the structure as intended and with ease.
In the last couple of years, structures with inclusive design have been gaining more exposure through well-deserved awards and recognition. For example, in 2020, a luxury home development in North Carolina was highlighted as a Southern Living 2021 Showcase Home – a designation that highlights excellence in custom building.
This evolving trend is a result of the collision of various events, laws, and demographic shifts that are nudging homeowners and builders alike to approach home design with a focus on accessibility and inclusion for all. But as a builder or designer, how do you start integrating accessible elements into your projects? Here are a few things to consider when recommending windows and doors for an inclusive property design.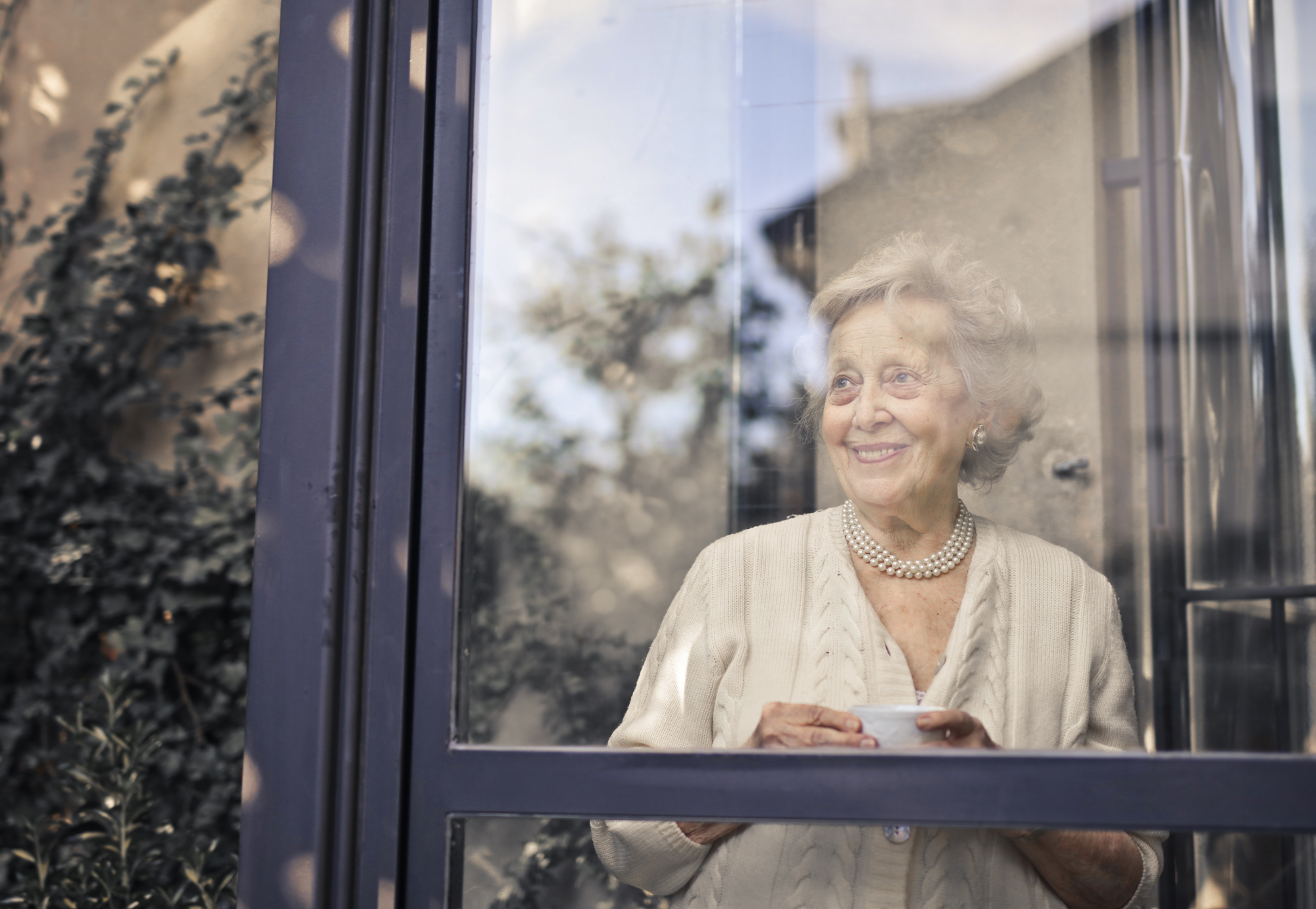 Windows and Accessibility
We all know that building codes require certain elements to be baked into your overall design, but beyond the standard necessities, there are additional considerations you should make when striving to create an inclusive environment. Here are four areas you should focus on before choosing windows for your project: height, reach, hardware, and operating force. Let's dive into each of these in more detail.
Height: To ensure residents of all abilities can look out the window and enjoy the view, consider the placement of windows within your new construction designs. An important rule of thumb is that the sill should be low enough that a person in a wheelchair can look out.
Reach: For windows to be considered accessible, any hardware such as handles and latches, and treatments like blinds and curtains, must be reachable without requiring an individual to stand or stretch. To ensure it's easily accessible from a wheelchair, the handle should be between 15 and 48 inches from the ground. Additionally, if there are any obstructions permanently located in front of the window, builders and designers should adjust the window hardware accordingly to ensure it can still be reached.
Hardware: One critical element that helps make windows more accessible throughout a build is by ensuring the hardware you choose can be opened and closed by people who have disabilities. Any handles or latches should be able to be operated without having to pinch, grasp, or twist. An electric window opener that can be controlled by remote could be ideal for certain individuals. However, a lever handle or easy-to-operate crank handle are both good options that don't require electricity. Window locks should also be easy to operate with one hand.
Operating force: Different operating styles require varying levels of force to open and close the window. Typically, casement windows are much easier to open than double-hung windows, making them an ideal operating type for universal designs. It's recommended that window hardware takes a maximum of 5 pounds of force to operate both the window lock and opening the window itself.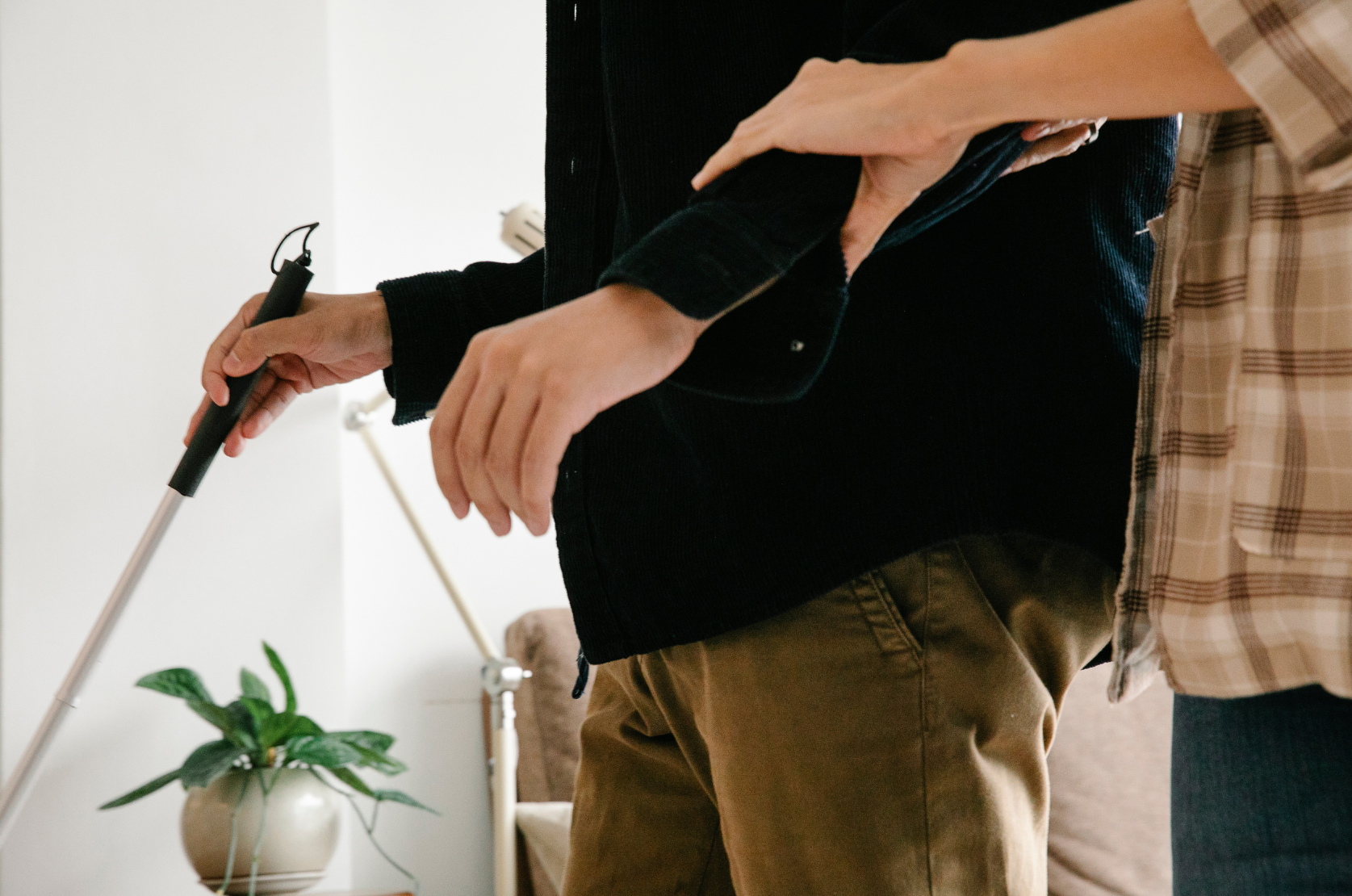 Accessible Door Considerations
Similar to windows, door selection is important when designing and building an accessible home. Most people are accustomed to seeing handicap door operating buttons or ramps installed to make accessing the door easier. But what's not as obvious is the requirements of the physical door itself that help ensure an accessible environment for all. Here are five components of a door to keep in mind when implementing inclusive design into your project:
Size and clearance: To be considered wheelchair accessible, door openings should have a width of 36 inches. In addition to this minimum width, the door cannot have protruding elements that impact the true width of the door opening – this makes a width of 36 inches a frequent recommendation. To make sure a wheelchair can move all the way through, doors should open a full 90 degrees.
Threshold: Preferably, doors should have a flush threshold, meaning the floor is level with no barrier on the interior or exterior of the door. This makes it easier for wheelchair users to move between spaces and removes any tripping hazards. If a nonflush threshold – also known as a low profile sill – already exists, the threshold should be no more than a half an inch high with a beveled slope to improve ease of use.
Handles: To accommodate individuals who have trouble holding objects, door handles should not require gripping or twisting motions. Doors should be equipped with levers, handles, or pulls that can be easily gripped and operated with one hand.
Push force: Similar to window considerations, inclusive design ensures that someone with limited upper body strength can use the door without requiring assistance. Interior doors should require less than 5 pounds of force to open. Exterior door specifications are not as regulated and can range from requiring 5 to 15 pounds of force to open. Ball bearing hinges can help make heavy exterior doors easier to open and door-force gauges can help determine whether a door is compliant.
Flush bottom rail: To prevent wheels, canes, or crutches from catching while entering a doorway, the bottom of the door on the push side should be smooth. Most standards require at least a 10-inch-high flush surface, which can be achieved by adding a bottom rail.
Inclusive Design Help from JELD-WEN
JELD-WEN offers interior door, exterior door, and window ADA-compliant options to help you create an inclusive design. For exterior doors, we offer an ADA Compliant Catalog that highlights various options that could meet both accessibility and design requirements. To ensure aesthetic consistency throughout the building, we also manufacture numerous interior door ADA and non-ADA compliant options to match exterior door selections. Read the full case study on inclusive design and how JELD-WEN can help in this case study