Our built environment can make a big impact on our physical and mental health. In the past decade, the International WELL Building Institute™ (IWBI™) has advanced global well-being in residential and commercial spaces by providing research-based insights, education, and advocacy. Their WELL Building Standard™ version 2 (WELL v2™) organizes well-being considerations into 10 concepts: air, water, nourishment, light, movement, thermal comfort, sound, materials, mind, and community.
IWBI offers WELL™ certification for public and multifamily structures (both new and existing) and recently created an advisory group focused on applying the same principles to single-family homes. If you are looking to achieve the WELL Building Standard for your residential or commercial spaces, be aware that your window and door choices can impact many of these concepts.
Here are some tips for planning a building for better health and well-being.
Air. Mechanical ventilation, passive ventilation design, and operable windows that give access to fresh air are all important contributors to improving indoor air quality. When choosing windows and doors that support this concept, it's helpful to consider:
Light. Exposure to daylight and other light at the right times helps synchronize circadian rhythms, the internal clock that helps humans sleep. When in balance, it can enhance moods, reduce depression, and improve cognitive function.
Thermal comfort. Comfortable indoor temperatures have been shown to improve occupants' mental state and productivity.
Sound. Reducing noise from traffic and other outside disturbances, as well as between rooms, helps encourage sleep and relaxation, increase ease of concentration, and provide privacy for acoustic comfort. Rating systems that gauge sound transmission help when choosing doors and windows.
Interior doors: Solid core interior doors, available in wood and wood composite, reduce sound transmission between rooms.
Windows: Dual-pane windows with dissimilar glass can provide an exceptional sound barrier because the two thicknesses of glass block different sound frequencies. Another excellent option: triple-pane glass.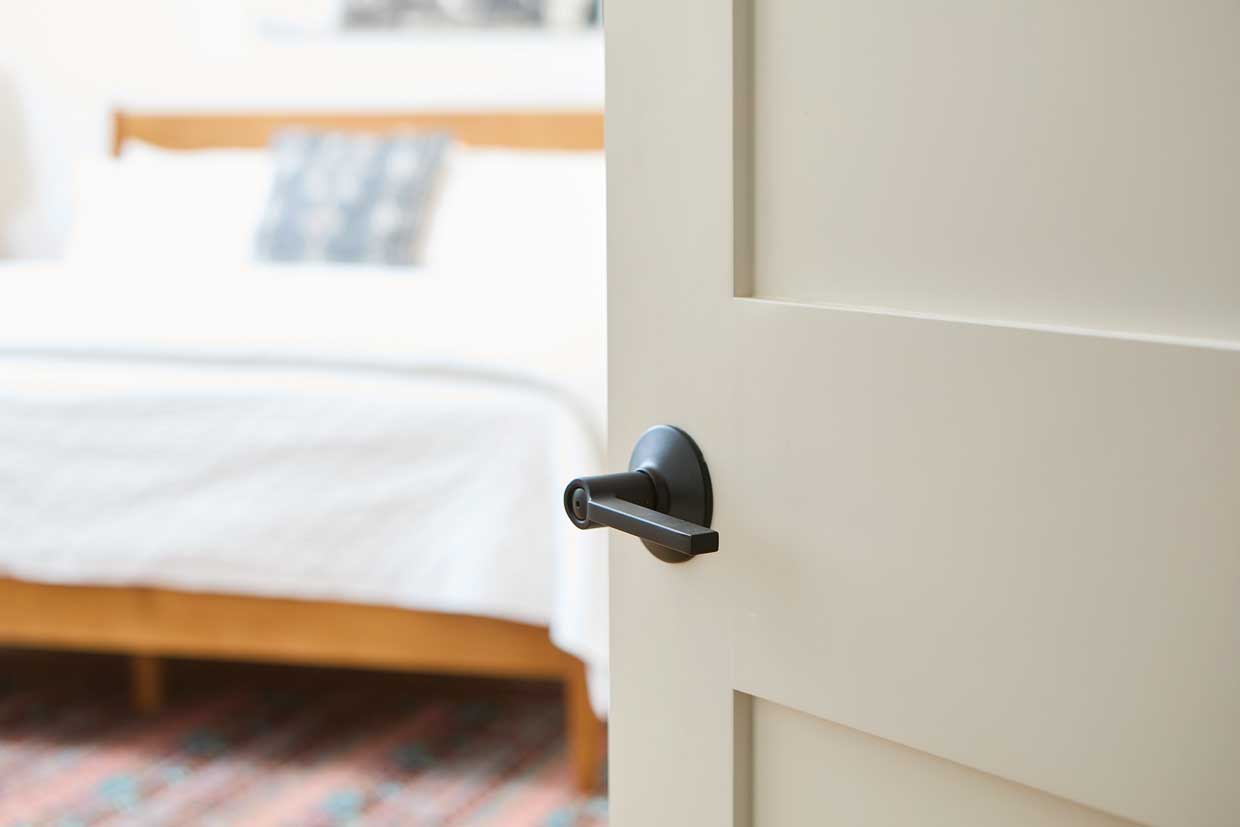 Mind. Access to natural outdoor elements has been proven to positively influence mental health, including cognitive and emotional well-being.
Whether you want to gain credits toward certification for your project or simply want a blueprint for keeping community health in mind during the design and construction of your residential or commercial buildings, the WELL v2 standard is an effective way to consider well-being from all angles.
Find the nearest JELD-WEN dealer or retail location here.
INTERNATIONAL WELL BUILDING INSTITUTE, IWBI, WELL, WELL BUILDING STANDARD, and WELL V2 are trademarks of the International WELL Building Institute PBC.