JELD-WEN is shining the spotlight on builders in 2019. Our first featured Champion Builder is Jonathan Smith, owner of Brush Arbor Home Construction, which builds custom homes in Virginia. Jonathan loves giving back — in 2012, he started the Buy One, Build One program that, for each home his company builds in America, builds a home in Africa or Central or South America for people in need. In this Q&A, Jonathan discusses the fulfillment he receives from using his construction knowledge to give back and why he prefers JELD-WEN for his customers and projects.
What are some elements that contribute to your success as a builder?
Just being a good builder doesn't make you successful. You have to be good at dealing with people — customers, employees, subcontractors, all of them. With employees and subcontractors, you need to know how to motivate them and make them understand you care about them. So much of it is about communication. I want their families, their personal lives, and their spiritual lives to be more important to them than Brush Arbor Homes.
We also offer employees the opportunity to take a week away from work to go on one of our charity trips to another country like Honduras or Bolivia or Uganda. Doing service work overseas builds camaraderie and makes for a better team atmosphere. One of the cool things about that is it makes people feel good about working for Brush Arbor, and as a result, the business grows.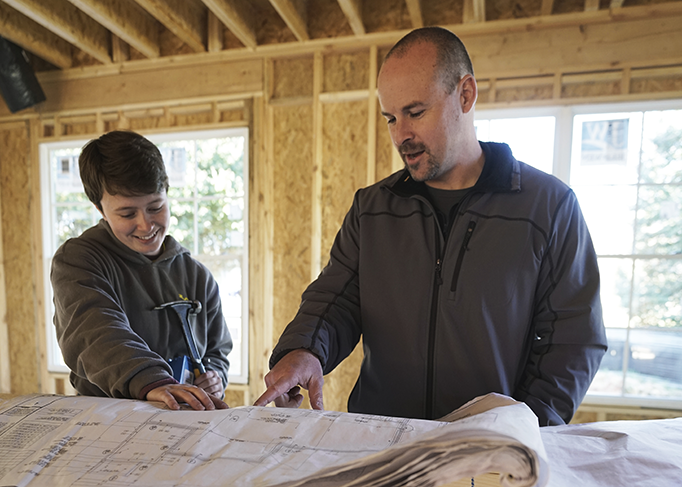 Tell us more about how people are important to business success.
Well you obviously need to be able to find the right people — people you can trust. Brush Arbor employees have made the company what it is. We hire people who can help us build solid relationships with our customers. We need to understand the customers' needs and desires, so we need people who are comfortable working with customers. I have to delegate a lot of work or I would get overwhelmed, and I feel comfortable doing that because I know my employees can handle the responsibility. From our architect to our interior decorators and everyone who works for Brush Arbor Homes, our success comes from our people.
What is it like working with customers who want custom homes?
No matter the scale of a project, every homeowner wants excellent value and craftmanship. That is especially the case with customers building custom homes. We have two designers and a selection coordinator ready to help clients when needed. These services are included in the price of the house, which is a value add a lot of shops don't provide. I also stay in touch directly with customers — to answer questions as quickly as possible. Custom homes can be a little higher touch than other types of residential building because the customers are more involved. My personality can be pretty blunt and honest, which I find customers appreciate, but I also like to joke around. We try to make the whole process fun, and that tends to make clients feel comfortable. We don't want the process of building a custom home to be more stressful than it already is.
You spec JELD-WEN products for most of your projects. Why do you choose JELD-WEN over other brands?
Almost every product in a house is a commodity. Windows are a commodity, and anybody can sell them. So, for me, what counts is the service that's behind the commodity. There are not many companies like JELD-WEN that supply and install windows. And with windows especially, installation is critical. If there is an issue with a window, 80 percent of the time the issue can be traced back to the install.
Most companies hire framers to install windows, and if there's an issue, the window manufacturer wants to come out and make sure it wasn't an install problem. All the while, the customer is waiting for their window to get fixed and it can be a long, tedious process. The way we do it now with JELD-WEN's supply and install model, issues are handled very quickly.
JELD-WEN is also very responsive. We have a great relationship with our dealer. If we have a question from a customer, we can get them a quick answer. Also, we're a general contractor, so we're not experts in every single category, but we can bring in experts, and with JELD-WEN it's easy. That can really cut down on miscommunication. It costs a bit more to have that kind of relationship with a supplier, but it's worth it to us, and more importantly, it's worth it for the customer.
Does the breadth and depth of product influence your decision to use JELD-WEN?
Absolutely. I think it was the black exteriors that really brought JELD-WEN into the market big time in the D.C./Northern Virginia market because there's such high demand for them. The competitors that we used before did not have a product that could compete with JELD-WEN's black exterior products.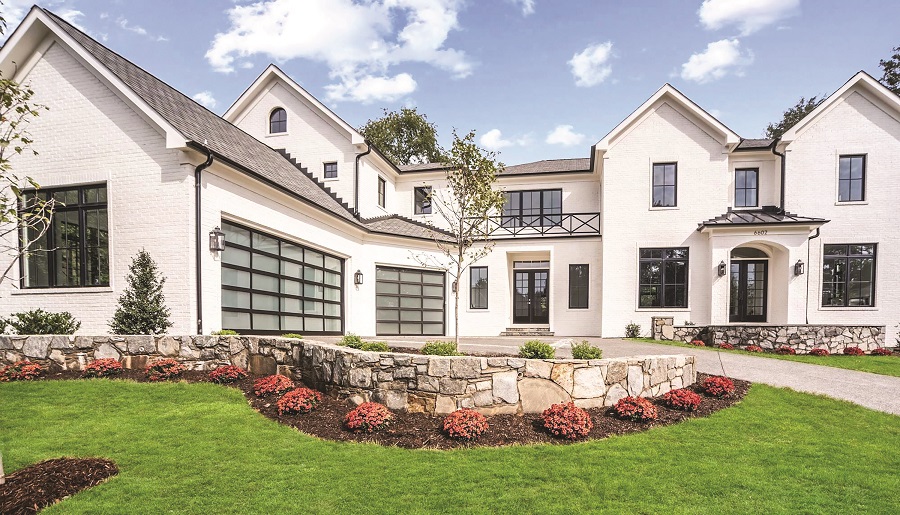 Often clients want to specify certain products in their custom home. We get these requests a lot with main entry doors. With JELD-WEN products, clients can specify nearly every aspect of a door, from material to glass to color and finish, even doors that mimic the look of iron but are made from better high-performance materials.
Tell us more about your Buy One, Build One program.
For every custom home we build in Virginia, we build a home for a family in need in a developing nation. It's the most fun I have, and without my current job, I would not be able to do this. I had lived in Africa and South America for several years before I started Brush Arbor Homes and saw many families who faced housing challenges. When I started my company, I felt like I couldn't ignore what I had seen, and I wanted to find ways to give back. Buy One, Build One came out of that. We provide funds and work with teams in these countries to get these houses built. One of the best parts is how much our U.S. staff likes being involved with these projects.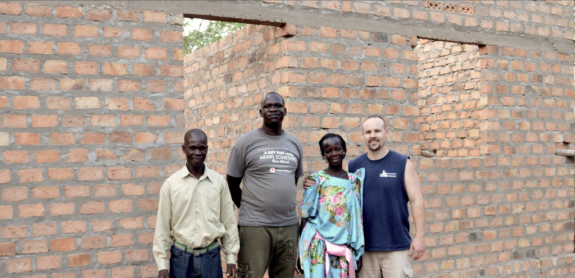 How involved are you in these projects?
The projects are very different in every country, and we rely on the locals to advise us. For instance, we build houses in Guatemala where there are volcanoes and frequent earthquakes. Those are very different from the ones in Uganda, where most people are living in grass and mud huts. It's more expensive to build in Africa, even though Africa is poorer. Costs go up because it's difficult to get materials to the remote villages, so that makes it a bit more expensive to build there. But it's by far the most gratifying thing I do, and so in the end, it's all worth it.
Learn more about Jonathan and visit the JELD-WEN website to learn more about our products.