Home buyers are increasingly seeking a healthy indoor environment, but they don't necessarily have the construction vocabulary to define a healthy home. In response, a growing number of builders are using home designs that promote healthy living and mentioning health in their consumer messaging.
Wellness architecture, as the trend is called, comes at a time when more people are monitoring their food and personal care products for chemicals and toxins. This is naturally extending to areas like indoor air quality and the use of healthy — and often sustainable — materials in both furnishings and buildings. Here are healthy design options that customers want.
Top seven ingredients for healthy home design
A tight building envelope
Mechanical ventilation
Air filtration
Properly sealed duct openings
Optimal natural light: windows with the right glass
Adhesives, carpet and carpet pad with low volatile organic compounds (VOC)
VOC-free paints
Integrating wellness into your plan
One company ahead of the healthy home trend is Thrive Home Builders in Denver, a builder participating in the EPA's Indoor airPLUS program. "A lot of our clients care more about health [than energy efficiency]," says Susan Elovitz, the company's director of marketing. "We see that as the next frontier."
Good ventilation and air filtration systems and fully sealed ducts can play a key role. Phoenix-area Fulton Homes also builds to Indoor airPLUS standards. Fulton Vice President of Operations Dennis Webb says that because the company was already meeting ENERGY STAR standards, Indoor airPLUS only added a few hundred dollars to construction costs. But the marketing value has far exceeded that.
"We simply ask people if they would rather live in a home with healthy air or stale air," he says. "About 12% of children in Arizona have asthma. If your child has asthma, health becomes way more important than granite countertops."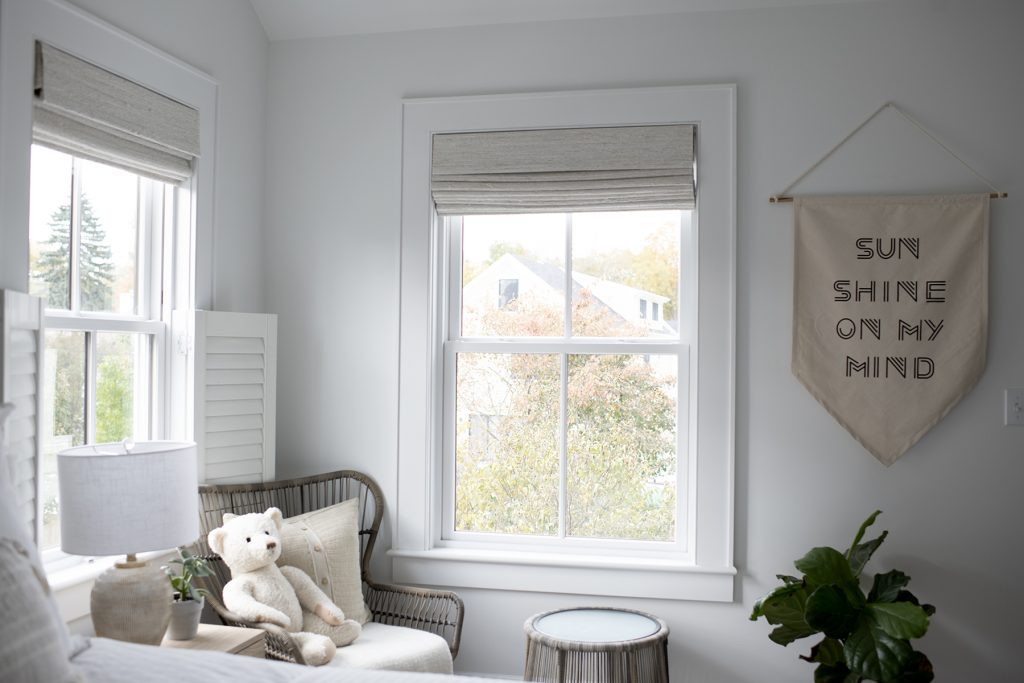 Choose the right windows and doors
A building envelope that supports clean indoor air requires good air sealing, and part of that is choosing the right windows and doors. "It's critical to choose models with good seals," says Dan Jacobs, director of product line management at JELD-WEN. He says the best choices are awning or casement windows, as well as outswing doors.
Outswing doors help keep more irritants like pollen out because they seal tighter. They are most commonly used for residential construction on the Florida coast, where they meet the state's strict wind code (strong winds actually seal them tighter against the house), but more inland builders are starting to use them. "They're about 20% of our residential door sales nationwide and growing," says Jacobs. For builders who continue to use standard inswing doors, he recommends investing in upgraded weather seals.
Also be mindful of toxins that could be emitted into the home's air from the manufacturing process and products in the home. JELD-WEN is focused on reducing these VOC emissions while also offering a no-added formaldehyde (NAF) option for all of its molded door designs.
Real wood doors are another great option, bringing warmth and beauty to any residential architectural style. JELD-WEN Authentic Wood exterior doors are available in a wide range of designs and wood species and feature a dense engineered core shielded with premium veneers for long-lasting performance. For the interior, JELD-WEN IWP doors offer the beauty of real wood and a wide array of stunning, custom design options.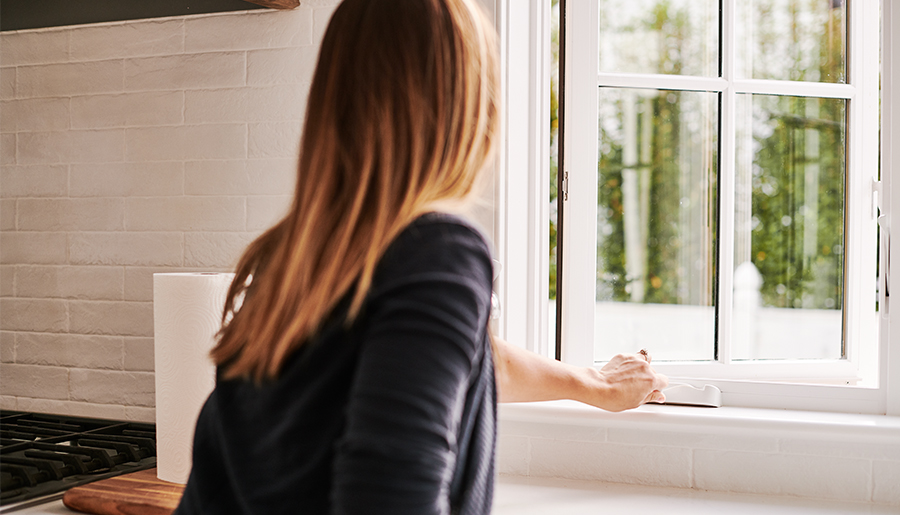 Let there be light
Health-conscious builders typically focus on air quality, but natural light also contributes to well-being. Lighting strategy is part of wellness architectural design, and the builder can enhance it by specifying the right glass.
"You need to weigh light transmittance [of the glass] against solar heat gain," says Jason Kantola, JELD-WEN's coordinating certification manager. The best way to do that is to use different glass types on different facades.
One important piece to consider is the Low-E of the glass. Low-E, or low emissivity, refers to the extremely thin layer, or several layers, of metallic particles applied to glass that allows it to act like a sieve. Long wavelengths —or heat — are filtered out, while short wavelengths — the visible light spectrum — can pass through.
In this way, Low-E can keep the interior glass surface's temperature very near that of the room itself, regardless of outside temperatures. A good piece of energy modeling software can guide builders and architects to window choices that provide these benefits while still meeting code requirements. Learn more about Low-E glass.
From an energy-efficient building envelope to optimizing air quality and natural lighting to using low VOC adhesives, flooring and paint, adopting wellness design can offer real benefits to builders and home buyers alike.