Contemporary to farmhouse to traditional home designs are known to feature black elements, from window frames to doors and light fixtures. But black windows and doors can complement a wider range of home styles and offer a timeless aesthetic.
Adding black details to the interior and exterior of a home isn't a new concept, but the trend is currently at its peak – and we can understand why! This dark neutral color adds contrast, highlights natural materials, grounds a design, and makes a statement when it comes to curb appeal.
But why should you consider this trend? Black windows and doors have actually been trending for decades, meaning they're not a fleeting trend at all. Here are 3 reasons you should consider black windows and doors for home design:
1. Black window frames and doors naturally add contrast
Whether you choose a traditional window frame, exterior door, or interior door design, painting it black can add immediate drama to the space. This stark contrast can create a more modern feel that's subtle yet refined. When styled with white walls or light neutral-colored exteriors, dark contrasting windows and doors become an immediate focal point that's hard to overlook.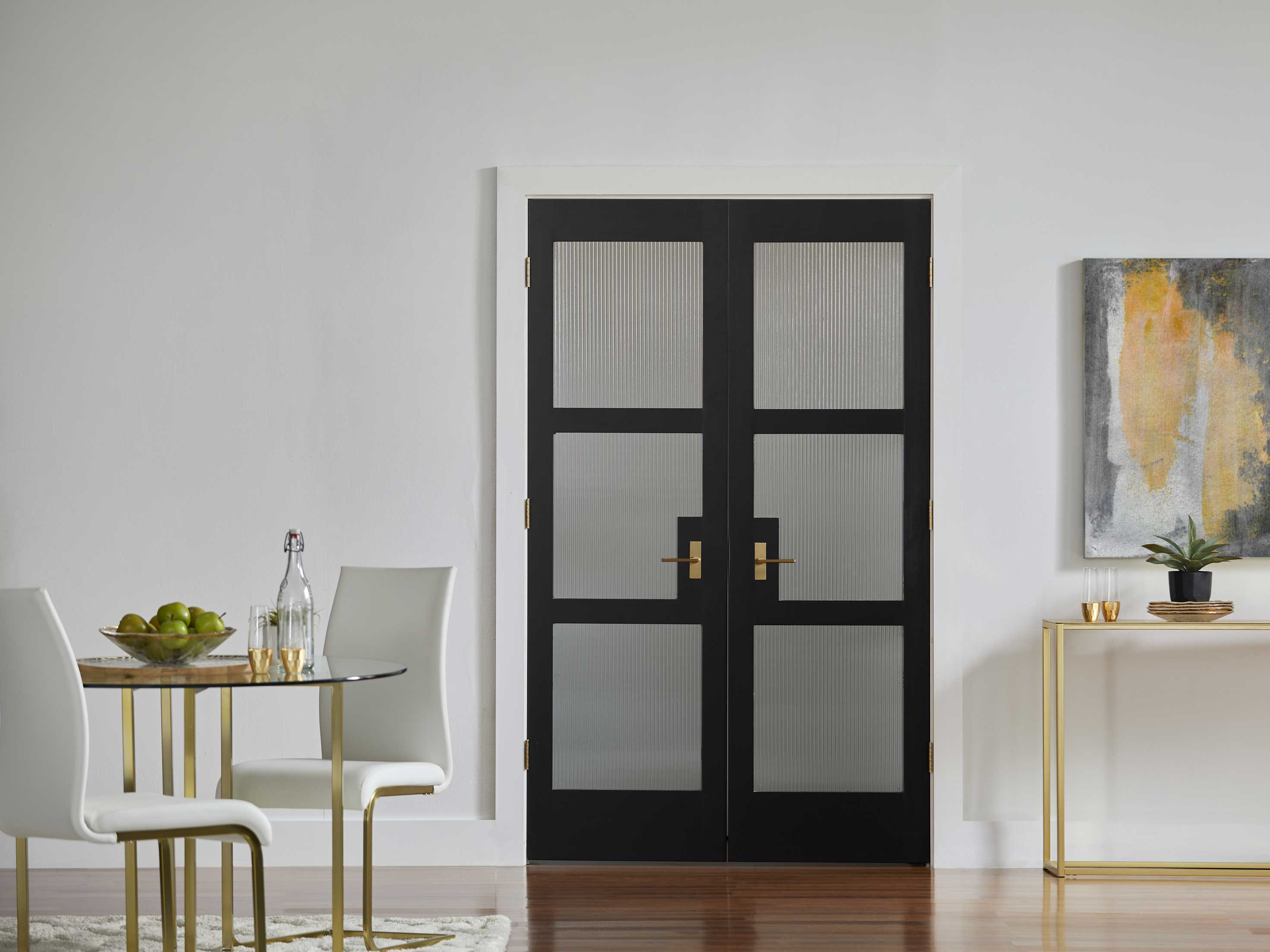 2. They're designed to be on display
Contrasting windows and doors are meant to be seen. With windows and doors with glass inserts, you can leverage the dark borders to naturally frame a beautiful outdoor view. This picturesque aesthetic begs to be looked at both day and night, meaning additional treatments or add-ons aren't required. Black colored windows and doors add to the visual interest of an entire home similar to a work of art.
If privacy is an issue, consider sheer curtains to cover the windows that don't distract from the impact dark windows make. When it comes to dark exterior doors with glass inserts, consider choosing a privacy glass option to enhance the detail and allow homeowners their preferred level of privacy.
3. Black windows and doors create a timeless aesthetic
Choosing dark colored windows and doors create a clean, classic look that stands the test of time. By pairing black windows or doors with light colored walls, you can create a punchy contrast, but you can also combine dark, warm neutrals with black accents to create a subdued and warm environment. The possibilities are endless when you choose black windows and doors for a home. This trend truly never goes out of style.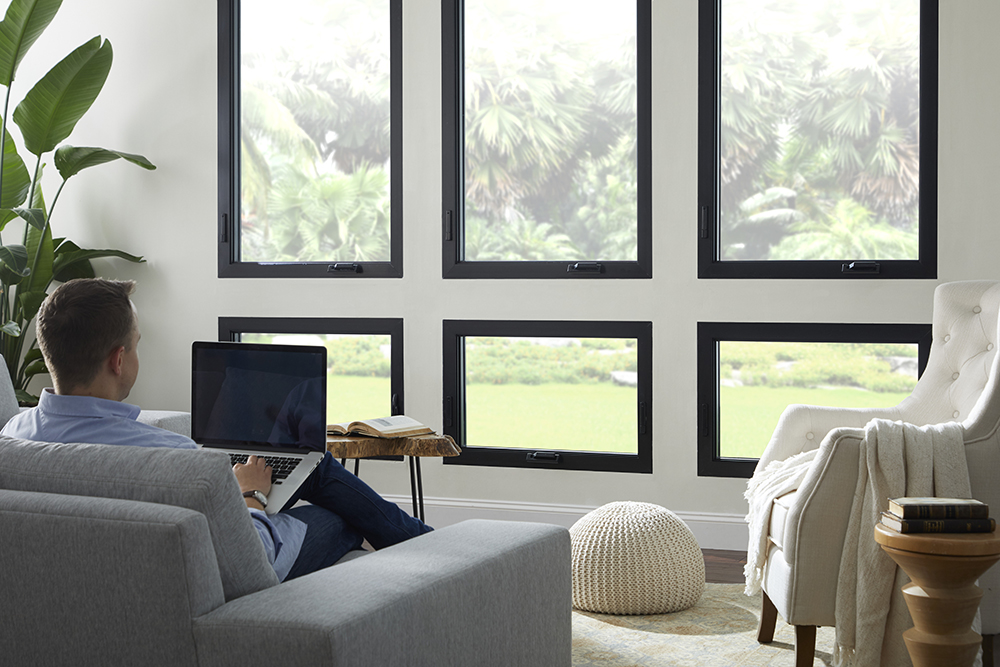 ---
Explore black windows and doors at JELD-WEN
Inspired by trends and offering a comprehensive selection of classic to statement window and door designs, JELD-WEN delivers beauty and performance. We offer a wide range of product lines that can be customized to meet your client's needs and color preferences. Our innovative Auraline® True Composite offers the beauty of real wood with durability that surpasses vinyl for a reliable window that's the best of both worlds. To view all of our window and door offerings, click here.
If you're looking for a statement entry door, browse our exterior door collections here to discover the right material and design for your next project. To take interior design to the next level, explore our interior door collections here to find the perfect door and hardware to compliment a unique design.