Things to consider as you weigh a quick fix against choosing to buy new.
It's an unavoidable fact that with time and use, a home's doors' and windows' performance is bound to diminish. Unfortunately, with that slow deterioration comes new costs for homeowners. Think about ongoing maintenance and repairs that may be necessary. Consider the energy that is lost because of emerging gaps. And don't forget that this decline may create a way for water and pests to enter a home.
Aging doors and windows can also impact homeowner quality of life in other ways. Foggy glass can mean less visibility. Poor sealing can make it more difficult to stabilize an ideal indoor temperature. Many aging doors and windows can become less attractive. And perhaps most importantly, the products' problems can even compromise the security of a home.
The natural question homeowners are bound to ask is, "OK, should I repair or replace?" Here is important information to provide your customers as they seek to answer that question.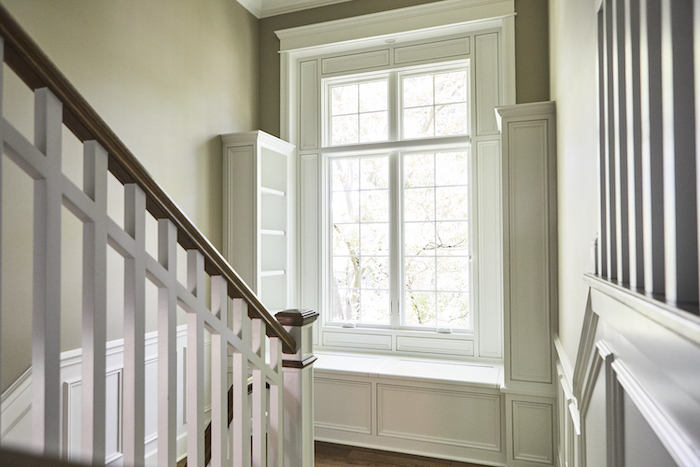 What should I do about the windows?
Now that we've addressed some of the general issues that might be driving your customers to evaluate repair vs. replacement, let's take a look at windows specifically.
When it comes to windows, think about going the repair route if your client is facing one of these problems:
Cracked or broken glass
Minor water leakage
Stuck sash
Broken muntins or mullions
Missing or damaged drip cap
Damaged exterior window casing
These fixes tend to represent lower-cost efforts that can help them get more life out of their existing windows.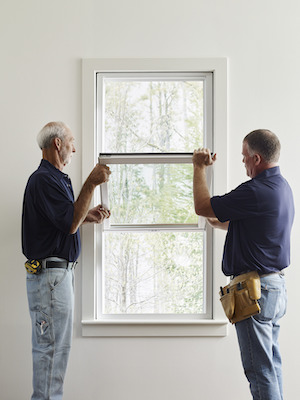 What about replacement? This option might be the best path forward if you see one of these more serious problems with a home's windows:
Foggy glass
Structural issues
Major water leakage
Broken faux muntins or mullions
In each of these cases, small, short-term repairs might not prove enough to deliver results able to protect homeowners from additional expenses or complications down the road. If this is where your clients are, think about the investment and operational upside of new windows ― as well as the opportunity for a fresh new look.
Ask us about JELD-WEN® windows
JELD-WEN can help with window repair and replacement needs, offering a wide variety of options for every style and taste. We can also support architecturally correct designs in custom windows to make matching existing windows a breeze.
JELD-WEN® Siteline® wood and clad-wood windows offer elegant design, thoughtful engineering, and lasting performance. You can also get them with AuraLast® pine, which is designed to protect against termites, wood rot, and water damage.
If vinyl is the preference, check out JELD-WEN® Premium™ Vinyl (V-4500™) windows. They feature thermally efficient frames and Low-E insulating glass and deliver a wider frame and sash profile for great performance and an eye-catching look.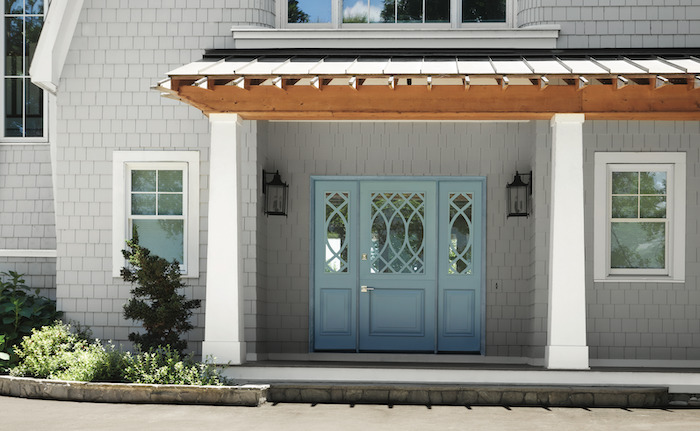 What should I do about the doors?
When it comes to making a decision about the life of exterior doors, there are a number of elements to consider. Start by asking some basic questions:
Is the front door dented, scratched, or weathered?
Are the edges of the door panel cracked?
Does the door let in drafts? Is it missing a weatherstrip?
Is the door hanging unevenly on the hinges?
Is it often a hassle to close and lock the door?
Many of the challenges noted in these questions can be quickly and easily addressed to infuse new life into a struggling door. If it's scratched or weathered, new paint can do the trick, even giving your clients a chance to add a new, bold statement to their home's design. If you notice a draft, try installing a new threshold or weatherstrip or add some caulking. Even a sagging door can often be resurrected by simply adjusting the hinges or rehanging it.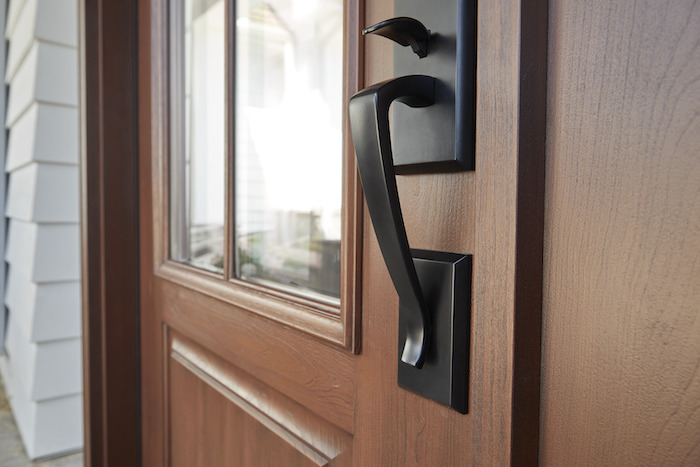 Bigger issues such as structural damage, termites, rot, warping, or significant weathering may signal it's time to make a switch. The upside is, research suggests that when you sell your home, you are very likely to recoup most of what you spend on a new door. Knowing it's an investment with a measurable return can help in the decision-making.
You can better manage the expense by reviewing the range of choices available with a new exterior door. They come in different sizes and architectural styles and with an assortment of possible aesthetic options. Think about the different slab material options. Do you prefer wood, fiberglass, or steel? There's customization to think about as well, including glass openings, glass designs, stains, and paint colors.
Explore JELD-WEN® exterior doors
JELD-WEN offers a wide variety of customized door options to match almost any home or vision. Take our IWP® Aurora® fiberglass doors, which feature dozens of luxurious woodgrain finishes, incomparable hardware and glass options, and the durability to stand up to any climate.
Our Architectural™ Collection fiberglass doors are another great choice, designed to deliver both beauty and performance while being customizable in many ways, from woodgrain to finish to glass.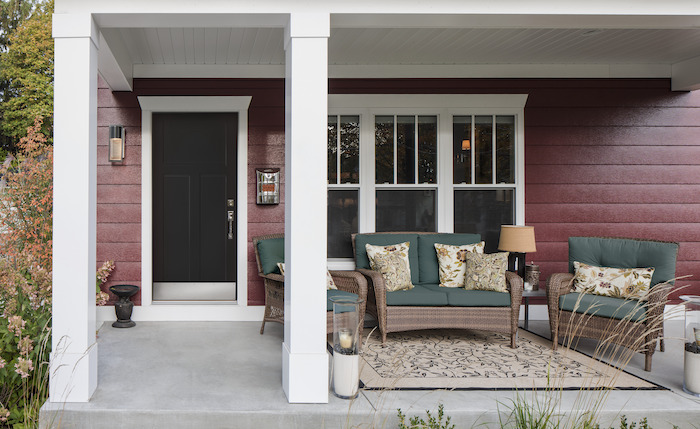 When security is a key goal for your client, consider JELD-WEN® steel exterior doors for their safety and security which comes in a durable and stylish package.
Finally, if wood is more in line with the desired architectural style , check out JELD-WEN® IWP® Wood doors. These products are handcrafted from the finest materials for outstanding style and longevity.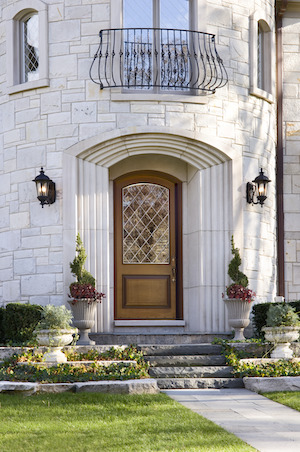 Find help deciding whether to repair or replace
The doors and windows in your home play many roles, touching form as well as function. So determining how best to tackle a problematic door or window is an important undertaking. But you don't have to do it alone. With decades of experience, JELD-WEN is here to help.
Explore JELD-WEN® exterior doors and windows.
Find your JELD-WEN® exterior doors and windows.