JELD-WEN makes it easy and seamless to replace wood windows in existing frames with the Siteline® Pocket and Sash Pack product suite
The Siteline® Pocket and Sash Pack product suite includes double-hung pocket, casement pocket, and double-hung sash pack windows, and can be used to replace most comparable wood window products in an existing frame. They're a cost-effective and elegant solution that improves and extends the lifespan of wood windows.
Builders and homeowners sometimes feel they must choose between new wood windows that look beautiful and replacement windows that can be easily installed. The Siteline® Pocket and Sash Pack product suite make it possible to have both. Installation is easy and the result is a beautiful, clean, finished wood look. 
JELD-WEN developed this product suite as part of the Siteline® premium collection of wood windows. The Pocket and Sash Pack includes double-hung pocket, casement pocket, and sash pack windows and can be used to replace any comparable wood window product in an existing frame.  
On the aesthetic side, JELD-WEN has overcome a common drawback with replacement window jamb liners (the vertical tracks where the window sashes slide up and down) often only coming in white or beige.  What if the window frames aren't white or beige? The jamb liners won't match.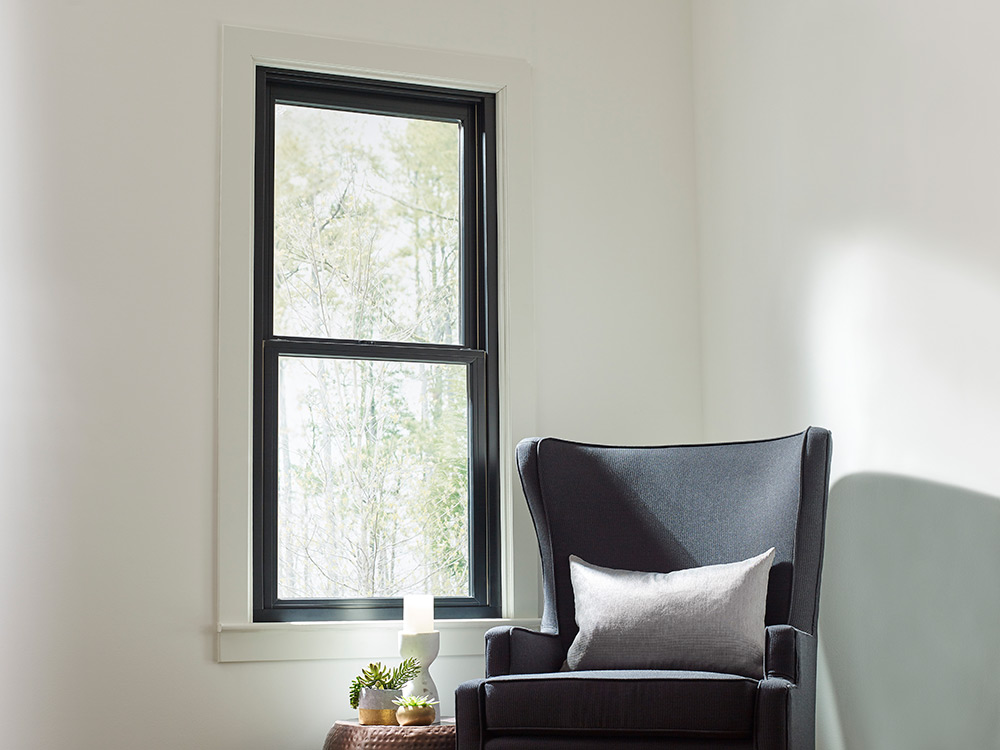 JELD-WEN solved that problem by concealing the fasteners that connect to the sashes with a wood veneer and the exterior with aluminum capping. Both materials can match the color of the window frame for a seamlessly beautiful effect. "That's a very big advantage of the Siteline Pocket and Sash Pack," says Jeff Kohler, business development manager, JELD-WEN.  
In addition to improving the way the windows look, JELD-WEN has improved the way they work. Standard replacement windows have compression jamb liners: The sashes compress against the jamb liners to create a weather-tight seal. But that compression also makes it harder for homeowners to tilt double-hung windows inward to clean them. JELD-WEN replacement windows have non compression jamb liners, making it much easier to access the window during cleaning.  
"Homeowners don't want to fight their windows. If it's that difficult to tilt, they won't do it and they won't wash the outsides," Kohler says. "Operationally, the Siteline Pocket and Sash Pack non compression jamb liners are head and shoulders above others." 
The Pocket and Sash Pack suite is available in the same colors and finishes as the original Siteline collection, including AuraLast® pine, a water-treated, vacuum-pressured wood that guards against rot, saturation, and termites. And Siteline provides thicker-than-normal aluminum cladding for the exterior. 
The Sash Pack, including the top and bottom window sashes and vinyl jamb liners, fits into squared window frames. The Pocket Pack can go into frames that aren't square, because it comes with its own frame for sashes and jamb liners. The pocket frame reduces the amount of glass only by about one inch in width and height. 
Homeowners and builders alike appreciate a cost-effective solution like the Siteline Pocket and Sash Pack that's easy to install and will look stunning for years to come. These windows are manufactured with the same exceptional quality, functionality, and aesthetic appeal as the rest of the Siteline premium collection of wood and clad-wood windows.