Movable glass wall systems expand beyond the luxury home market.
From new types of patio doors to moveable glass wall systems, there are many amazing new alternatives to standard patio sliders or traditional French doors. Discover today's options for building expansive openings into homes across a broad range of budgets.
Long-span glass wall systems are no longer an option that only makes sense in high-end luxury homes and warm climates. Advances with multipanel sliding and folding patio doors now bring seamless indoor/outdoor lifestyles to a wider variety of homes.
Insatiable demand
Demand for indoor/outdoor spaces with big openings is no longer limited to Sun Belt states. According to a January 2019 Builder article, one out of every five Toll Brothers homes nationwide now includes "an indoor/outdoor living program feature." More than one-third of the company's New Jersey buyers opt for them.
Long-span sliding glass wall systems meet the demand for indoor/outdoor living. They transform a glass wall into a clear opening, making the backyard a seamless part of the living room or the patio and grill area part of the main kitchen.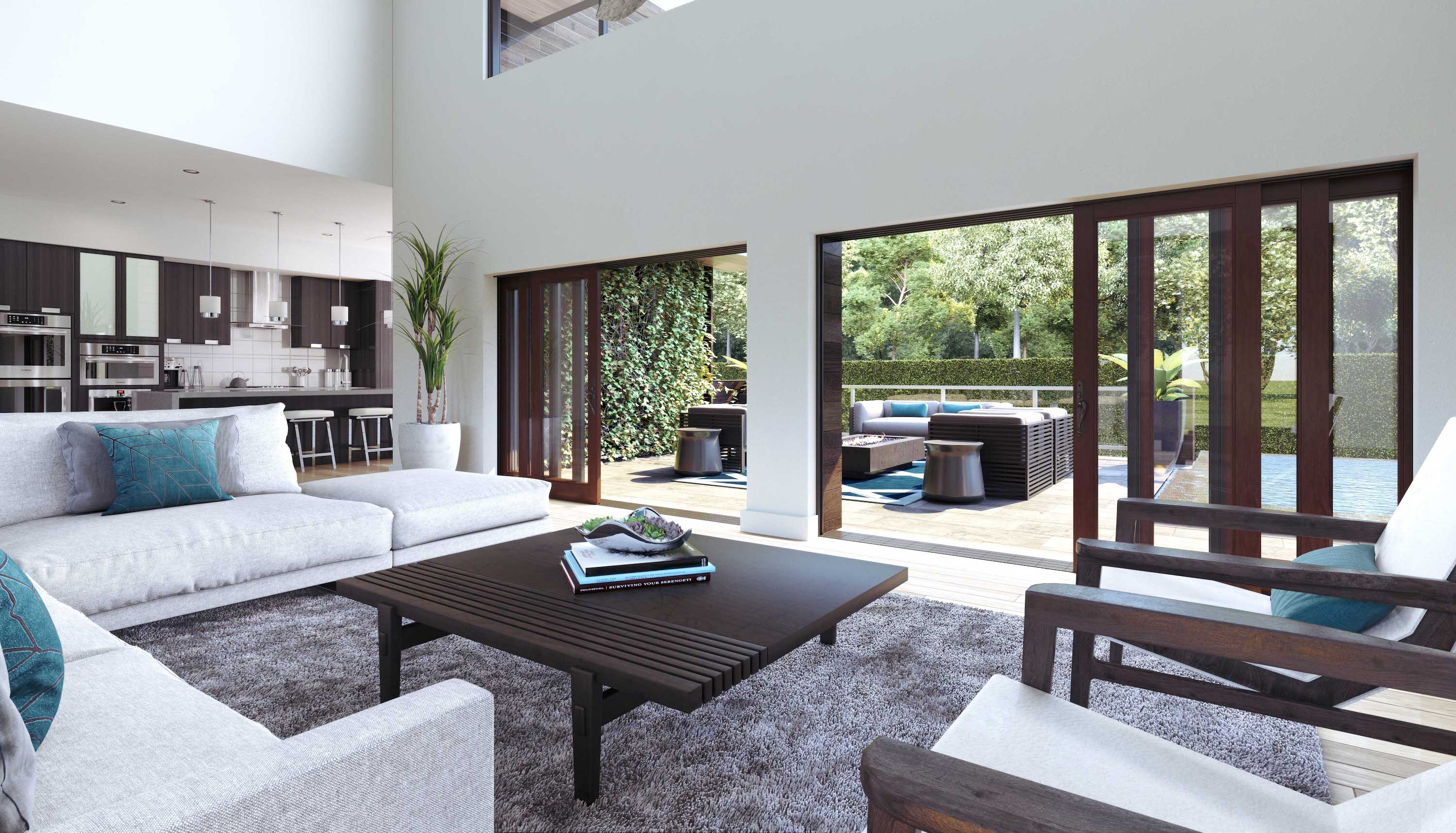 Lower prices
That growing popularity is leading manufacturers to develop new products at lower price points. Just a few years ago, you could expect to pay from $800 to $1,200 per linear foot; today, you might find a similar range of options for between $500 and $1,000.
One reason for this price drop is volume-driven manufacturing efficiencies. Another is that there's more choice in product types. In the past, movable walls all had expensive custom wood frames—most still do—and special hardware. Today, you can get products with the same hardware and operator type as a standard sliding doorand order them from the manufacturer's catalog. A good example is JELD-WEN's Premium Vinyl Multi-Slide patio door. After a year in the Florida market, it is available in the Western US and will eventually be rolled out nationwide. "Rather than a movable wall, we consider this a door," says JELD-WEN Product Manager, Cliff Birch.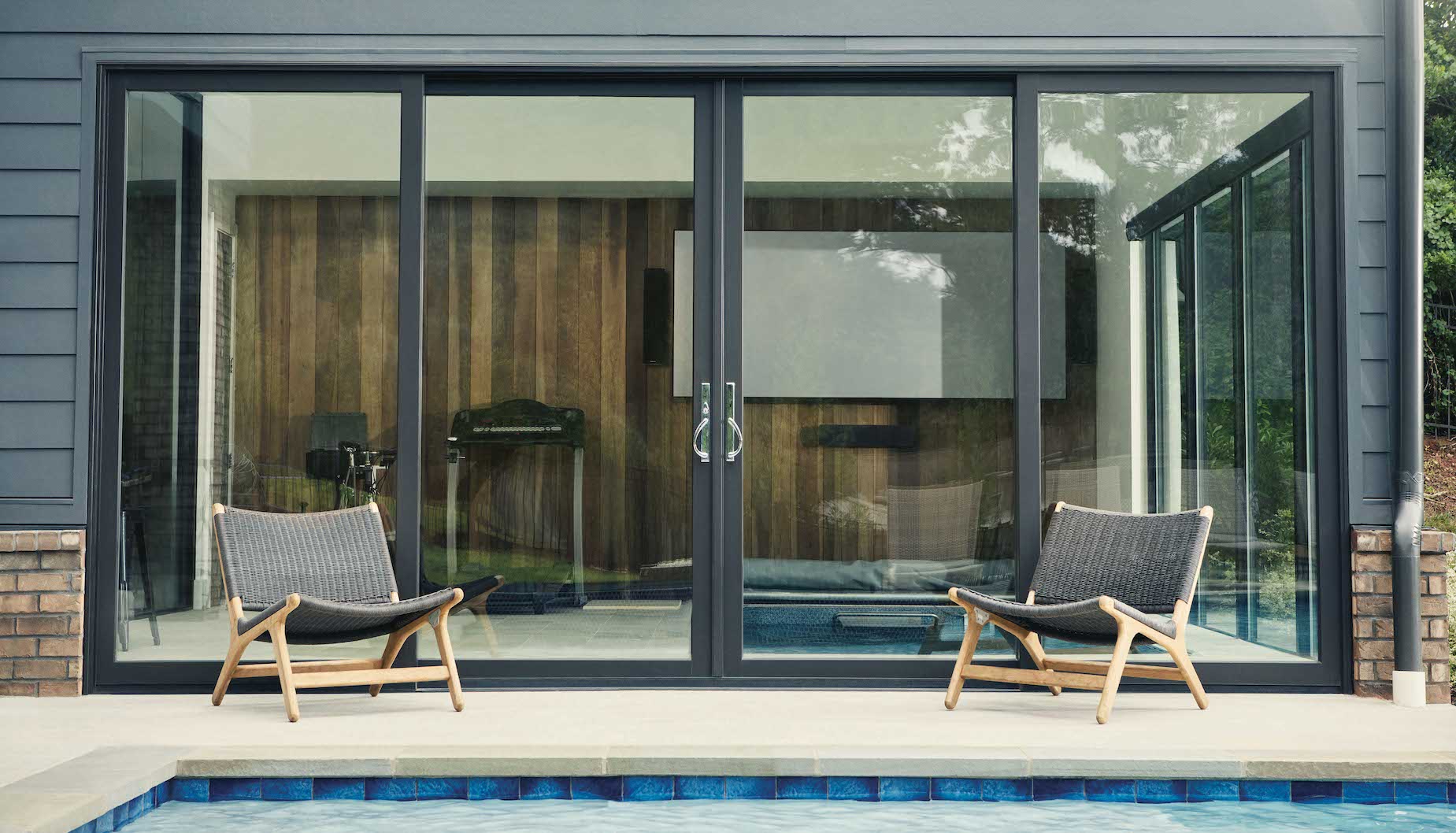 Larger openings
As costs per foot drop, homeowners are asking for larger openings. The latest long-span sliders accommodate openings of up to 240 sqft. (10 feet tall by 24 feet wide, or 8 feet tall by 30 feet wide).
Today's long-span sliders offer as many as six panels and can be installed in various configurations, depending on homeowner needs. These include having all panels movable, with the ability to stack to either side; a fixed panel in each end, with doors opening from the middle; or a fixed door in the middle. Panel sizes are also growing. While most sliders have average panel sizes of 4 feet wide by 10 feet tall, long-span models coming to the market later this year will go up to 7 feet wide and 10 feet tall.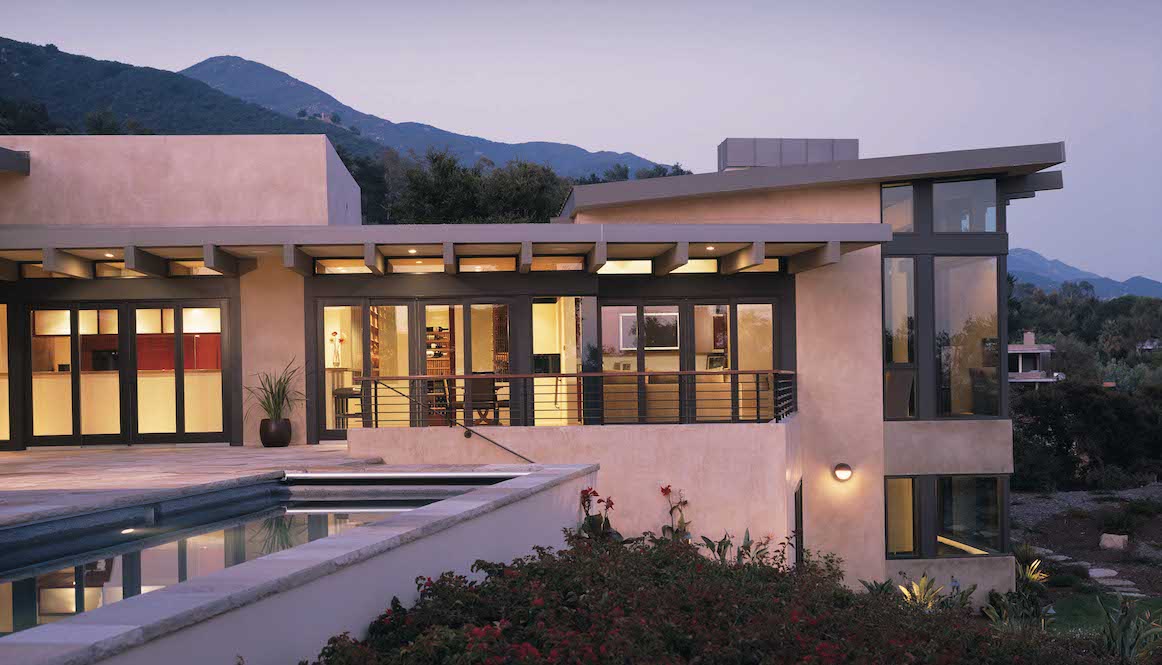 Innovation at work
Other features that make big sliders with multiple panels more practical include using aluminum-reinforced vinyl frames, which are lighter than wood, and high-end rollers that have been engineered to minimize friction.
Ease of use doesn't mean less weather resistance. The JELD-WEN vinyl slider has such good resistance to air infiltration that, when fitted with impact glass, it meets the code requirements for high-velocity hurricane zones, including South Florida.With more choices, better performance, and lower pricing, the market for long-span sliders will likely continue to expand.
For assistance with window and door specification or installation, visit JELD-WEN's professional portal.